PromPeru

NTO/DMO

B2B Solutions
2018-2019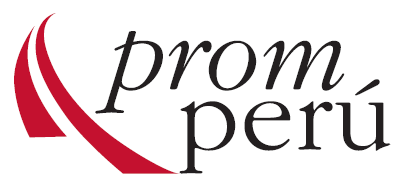 Our Work:
Dragon Trail launched the first-ever online pop-up stores for travel that are integrated with a WeChat-based intelligent conversational service platform – KanKan Talk. In December 2018 and March 2019, we helped PromPeru to promote and run two pop-up store events, where Chinese consumers could browse a selection of 36 different tour products, and chat live to 21 agents from 12 agencies around China.
All participating agencies were required to have experience in selling qualified Peru-themed itineraries/products, and to offer special itineraries or discounts for customers who connected via the online pop-up store. Using Dragon Trail's KanKan Talk customer service interface, the agents could answer questions and provide additional information on the products and travel to Peru, as well as share images and document files.
The pop-up stores were promoted over PromPeru's WeChat and Weibo accounts, as well as through KOLs and participating travel industry WeChat accounts. The first pop-up store was also promoted through an H5 Chinese New Year travel-themed game on WeChat.
The first pop-up store attracted nearly 1,500 landing page visitors, 13% of whom progressed to the online consultation stage. The second pop-up store not only saw more agencies, agents, and tourism products, but also a noticeable increase in consumers. The landing page received over 2,700 visitors, an 80.7% increase, with a 58.2% increase in the number that progressed to the online consultation.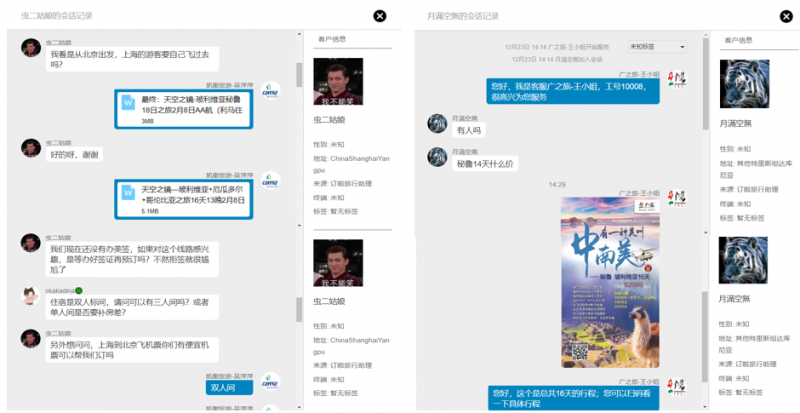 Agents could answer customers' questions, and share documents, images, and web links through the pop-up store's chat interface, using Dragon Trail's KanKan Talk customer service tool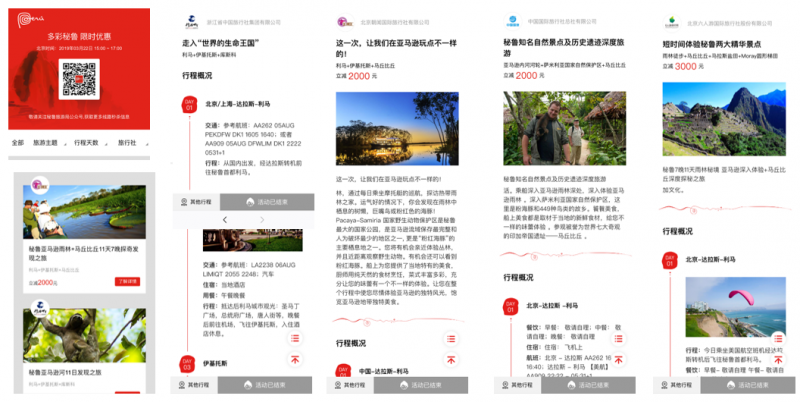 The pop-up stores promoted a range of different travel itineraries for both Peru-only and South American tourism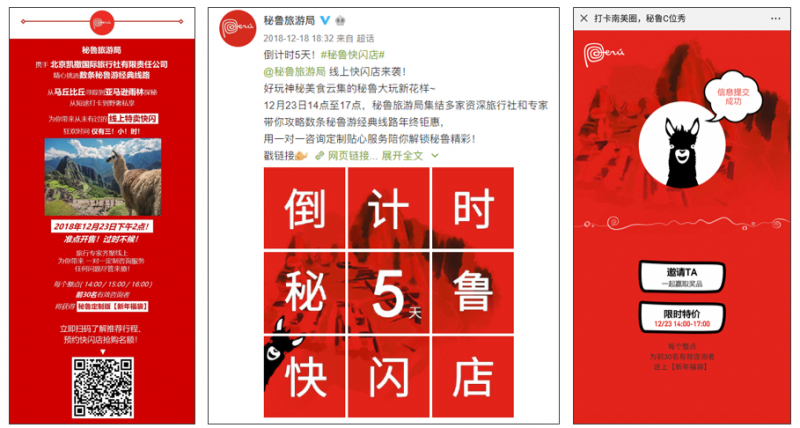 Peru's first pop-up store was promoted through (left to right) participating travel agents, Weibo, and a WeChat-based H5 game, among other channels