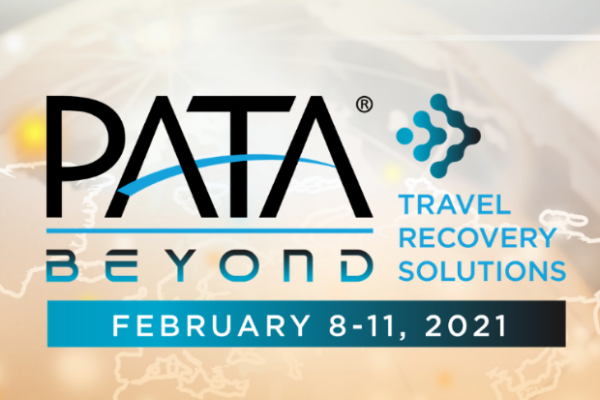 Event details
Date: 8-11 February, 2021
Type of Event: Virtual Exhibition
Dragon Trail is exhibiting at PATA Beyond, a virtual event showcasing recovery solutions for the travel sector, from 8-11 February, 2021. The event is organized and hosted by the Pacific Asia Travel Association.
As the industry prepares for restart, PATA Beyond provides a unique opportunity for travel stakeholders to showcase and find the right solutions (both tech and non-tech) for their business for the new normal – across four days on one interactive platform. The 100% virtual experience will allow visitors and exhibitors from all corners of the globe to connect and access the full event program.
The event's conference program includes discussions on health passports, the technological innovation seen during the COVID-19 era, and how the industry can rebuild, restart and revitalize through cooperation and innovation.
As part of PATA Beyond, Dragon Trail will showcase its virtual events platform, The Next Travel Market (TNTM) as a solution that has already helped numerous tourism brands and travel exhibitions to maintain global connections – especially those with the Chinese travel trade – over the past year. During the recovery period and beyond, there will be a greater need for technology to supplement and complement offline events, and TNTM can be used as part of a hybrid model, alongside an offline event, or to host a fully virtual event with exhibition space, conference sessions, and one-on-one meetings.
Visit the PATA Beyond website to learn more about the event and register to attend as a visitor for free.