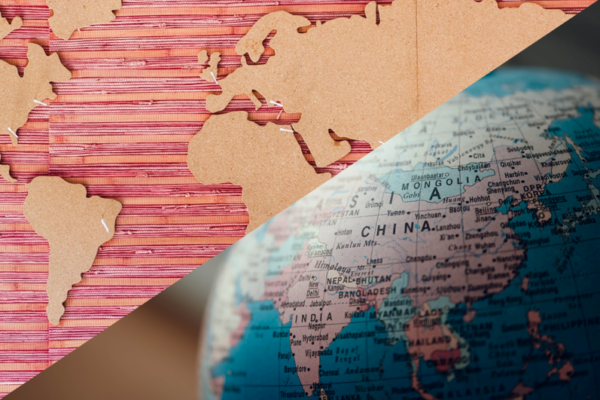 Is it possible to engage with Chinese clients and build meaningful partnerships with China during a time when business travel to and from China is off limits? In Dragon Trail's December webinar, we're partnering with PTL Group to offer practical suggestions, solutions, and case studies of how businesses can work effectively with China during the online era.
Based on our companies' own experiences helping clients to establish, run, and expand their businesses in China over the past years, the webinar will cover topics including leveraging the WeChat ecosystem for business growth, collaborating with local partners to run your business remotely, and insights on ensuring smooth online communication with your Chinese partners. Case studies will offer examples of getting the most out of online events and meetings with Chinese buyers, and how to establish cross-border ecommerce during the COVID-19 era.
Insights and recommendations from the webinar are applicable beyond the travel industry, to consumer goods, technology, education and many other sectors.
Speakers:
Bora Shnitman – VP Destination Marketing, Dragon Trail International
Yael Farjun, China Business Development and Marketing Manager, PTL Group
Moderated by: Sienna Parulis-Cook – Director of Marketing and Communications, Dragon Trail International

Registration
Registration is required to access this free webinar, and a copy of the presentation will be shared with attendees.
Date: Thursday, 9 December, 2021
Time: 4pm Beijing (8am London)
Register
About the Speakers
Bora Shnitman, VP Destination Marketing, Dragon Trail International
Bora has a BA in International Relations and East Asia Studies from Hebrew University in Jerusalem and holds an executive MBA from Haifa University. Prior to joining Dragon Trail International, he acted as Tourism Attaché of Israel to China at the Israel Embassy in Beijing. Bora has extensive experience working in international marketing, PR, and business project management. His specialties include marketing strategy, Chinese language and culture, and intercultural communication.
Yael Farjun, China Business Development and Marketing Manager
Yael moved to China in 2010 and for the next 10 years opened and managed two businesses in travel, both of which she had to close when the pandemic started. She joined PTL Group shortly after that. As Business Development and Marketing Manager for the company in China, Yael works with companies across a variety of industries with different business models and needs.
About PTL Group
PTL Group provides international companies with operational and managerial support through the various stages of their China market-entry and growth. The Group's wide range of professional services include financial services, HR management, logistics and supply chain. In the 21 years since PTL Group's establishment, we have facilitated over 300 market-entry and ongoing projects for international companies in China.