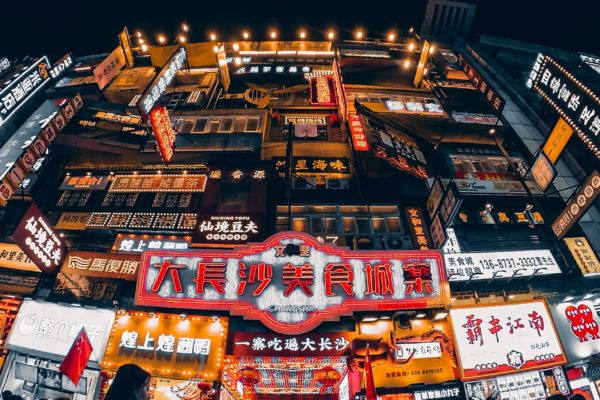 Event details
Date: Tuesday, 20 September, 2022
Time: 9am UK/4pm China
Type of Event: Webinar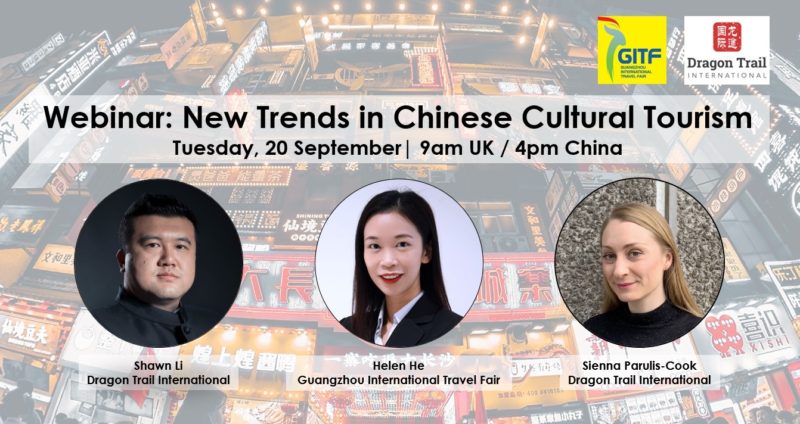 What trends and developments are driving Chinese cultural tourism today? In this joint webinar from Dragon Trail and Guangzhou International Travel Fair (GITF), we'll bring you up to date on the hottest destinations, products, and technology, and prepare you for the future of Chinese tourism.
Now in its 30th year, GITF will be held as a hybrid event, with an offline fair from 12-14 December and a B2B and B2C online exhibition powered by Dragon Trail – GITF's Outbound Destination Official Partner – from 12-31 December. With recent relaxations in China's international travel policies and industry optimism about continued recovery, this is an ideal time to reconnect with Chinese buyers and to make sure you're in the know when it comes to developments in China's travel market.
Dragon Trail will share updates on the latest news in Chinese travel, and introduce trends in cultural tourism that are creating new tourism hotspots and going viral on Chinese social media – particularly for Gen-Z, the Chinese travel market of tomorrow. The webinar will also introduce participants to the 30th Guangzhou International Travel Fair, what opportunities it offers to global travel brands, and how to take full advantage of this event from anywhere in the world.
Speakers:
Sienna Parulis-Cook – Director of Marketing and Communications, Dragon Trail International
Shawn Li – VP of Growth, Dragon Trail International
Helen He – Marcom Supervisor, Guangzhou International Travel Fair
Registration
Registration is required to access this free webinar, and a copy of the presentation will be shared with attendees.
Date: Tuesday, 20 September, 2022
Time: 9am London (4pm Beijing)
Register
About Guangzhou International Travel Fair:
Guangzhou International Travel Fair (GITF for short) is a large-scale international tourism fair with the earliest and longest history in China. After 29 years of development since its establishment in 1993, GITF has become a highly influential and professional cultural and tourism trading platform in South China. This year, GITF is celebrating its 30th anniversary and will continue to bring authoritative tourism information, professional activities and high-quality exhibition services to the industry, and provide various promotion opportunities for exhibitors.