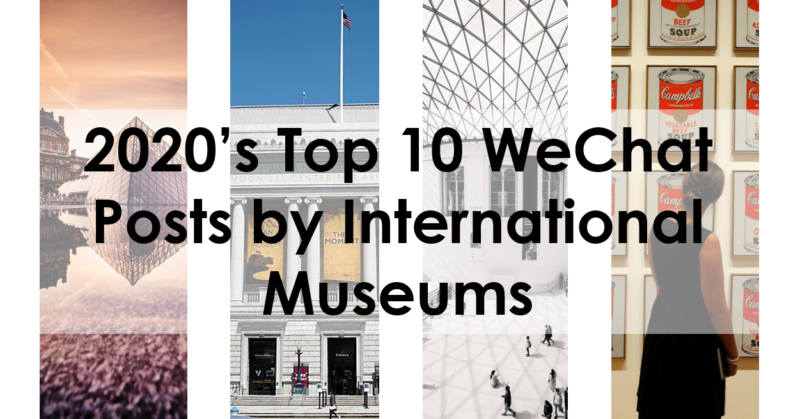 What kind of WeChat content stood out the most for international museums in 2020? Based on Dragon Trail's weekly WeChat Rankings data, we've put together a top-10 list for museum articles this year – they're ranked by the number of views they received by the end of the week they were posted, but we've also included the total number of views as of mid-December.
Multi-media content drove some of the highest views, including music and video content. Although short video is popular on Chinese social media, when it came to museums, longer, more in-depth videos were the ones that got the most attention. E-commerce is another excellent way for museums to drive engagement with WeChat users – posts on new collections of items for sale on the British Museum's Tmall store grabbed two out of the top 10 article slots.
The British Museum stood out for consistently getting the highest views, with half of the year's most-read content. New York City's Museum of Modern Art also made a strong showing, and the Asian Art Museum of San Francisco had one major hit. But the star for really capturing users' attention was the Louvre Museum in Paris. After a break of nearly five months from the end of May, the museum returned in October with live streaming content that far surpassed the viewership of any foreign museum we've seen on WeChat over the past three years.
Here are the top 10 posts of 2020:
10. The Museum of Modern Art, New York
Independent, Brave, Responsible: This Is What Women Are
4,274 views for the week of 7-13 March (6,010 views as of 15 December)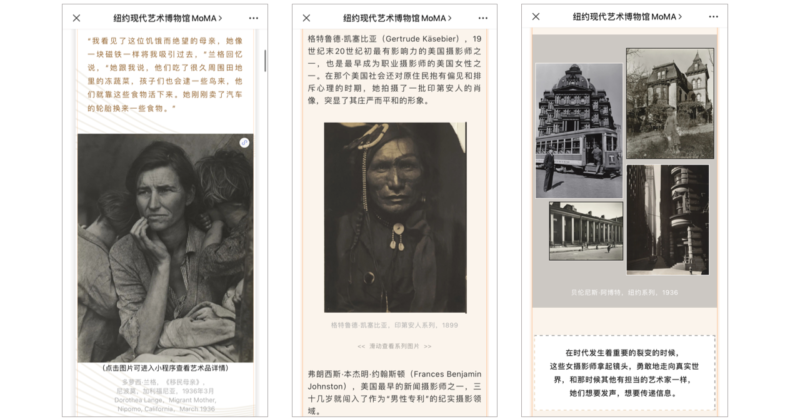 MoMA's International Women's Day post on 8 March centered on the work of photographer Dorothea Lange, most famous for her portraits of life in America during the Great Depression. The article also paid tribute to other female photographers of the early 20th century.
9. The British Museum
New Collections for Spring
4,419 views for the week of 14-20 March (6,015 views as of 15 December)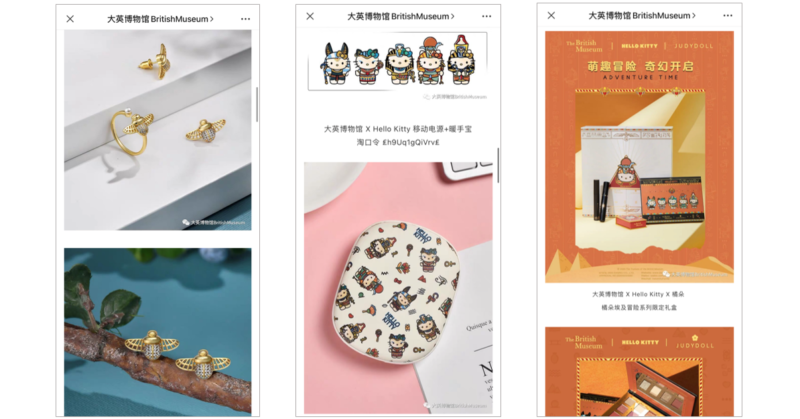 The British Museum has been active on China's e-commerce platform Tmall for years, and it's proved to be both profitable and great for driving name recognition of the London cultural institution. New items for spring 2020 included jewelry inspired by ancient Egyptian and 16th century Italian designs, and an ancient Egypt Hello Kitty collection including portable phone chargers, coffee cups, and makeup sets.
8. The Museum of Modern Art, New York
Art-Inspired Song List
4,573 views for the week of 12-18 April (6,867 views as of 15 December)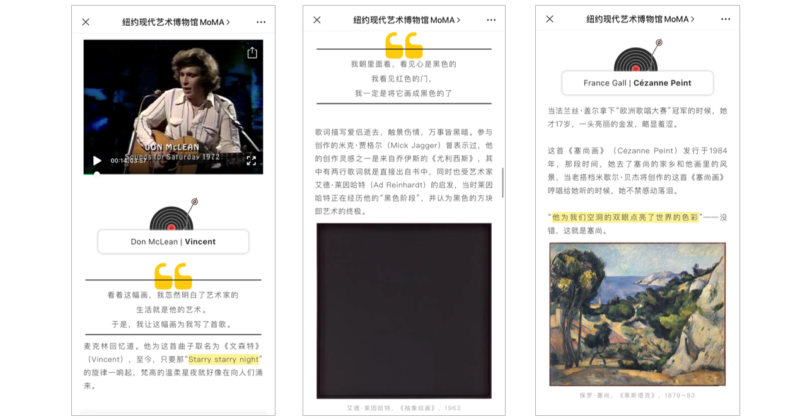 This creative multi-media article introduced songs that were inspired by artworks, with musical tracks to listen to and the story of their links to artworks from MoMA's collection, including Don McClean's "Vincent" (inspired by Van Gogh's "Starry Night"), The Rolling Stones' "Paint It Black" (inspired in part by artist Ad Reinhardt's black phase), and Teenage Fanclub's "Escher."
7. The British Museum
Secrets of Dust
4,616 views for the week of 12-18 April (6,351 views as of 15 December)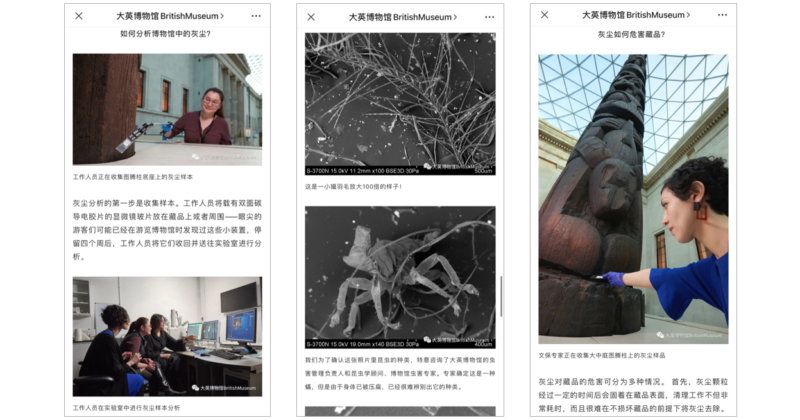 This article looked at the cleaning process for artifacts at the museums, the kind of micro-organisms in dust that can settle and grow on these objects, and what harm they can do. The article ended with 9 tips for readers to dust their own art collections, including ceramics, textiles, photos and prints, sculptures, and paintings.
6. The British Museum
New Collections for Autumn
4,761 views for the week of 24-30 October (6,730 views as of 15 December)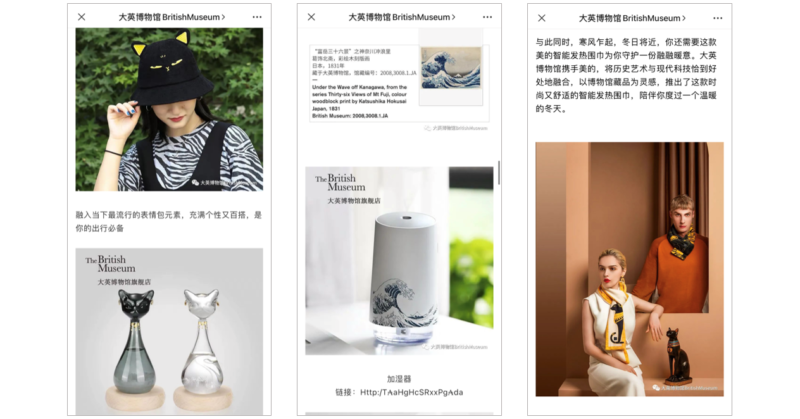 New items from the British Museum's Tmall shop included Egyptian cat-inspired clothing, toys, and glassware; humidifiers and water bottles featuring Katsushika Hokusai's famous wave woodblock print; and fashionable scarves.
5. Asian Art Museum of San Francisco
Gao Xiaosong's "Explore the World" Episode 1: The Asian Art Museum
5,740 views for the week ending 6/14 (6,280 views as of 15 December)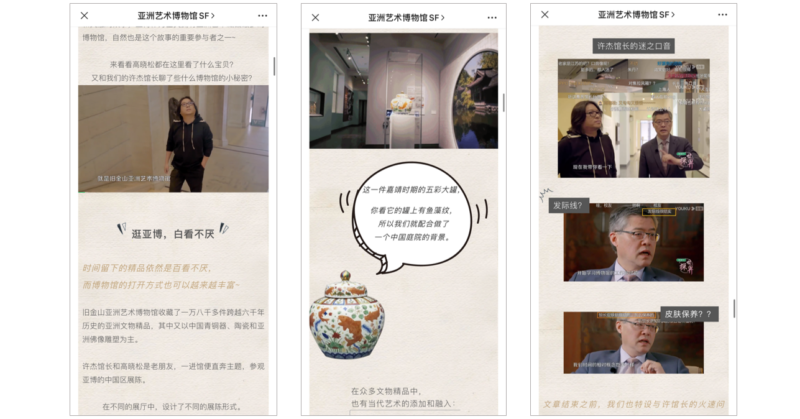 Singer-songwriter, director, and Alibaba Entertainment Strategic Committee chairman Gao Xiaosong visited The Asian Art Museum for a guided tour and discussion with museum curator Xu Jie. The post included a 25-minute video, gifs, a Q&A with Xu Jie, and screenshots from the live-streamed session on Youku.
4. The British Museum
10 Unmissable Treasures in Our Collection
6,629 views for the week of 5-11 December (6,739 views as of 15 December)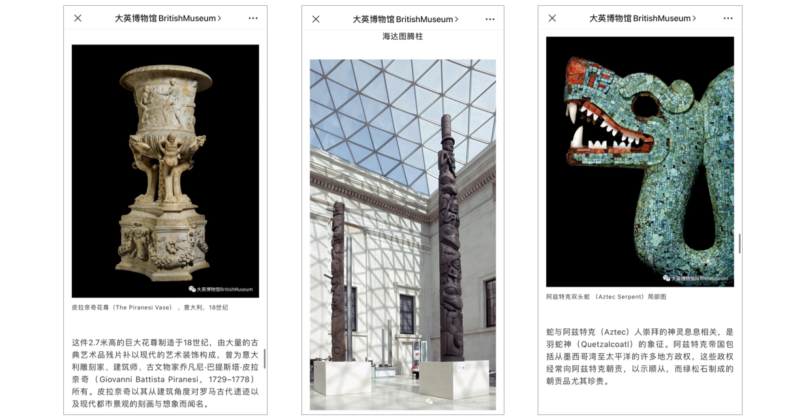 This top-10 list included the Rosetta Stone, Parthenon sculptures, a two-headed Aztec serpent made from precious stones, a contemporary installation from Mozambique called "The Tree of Life," Canadian totem poles, and The Piranesi Vase.
3. The British Museum
2020 British Museum Exhibition Guide
6,880 views for the week of 13-19 January (8,338 views as of 15 December)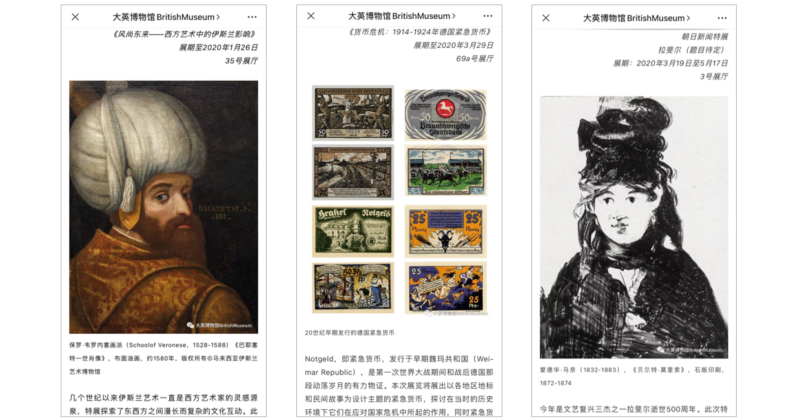 The British Museum's first WeChat post of the year introduced 2020's special exhibitions, including "Tantra: Enlightenment to Revolution," "Arctic: Culture and Climate," "French Impressions: Prints from Manet to Cézanne," and "Currency in Crisis: German Emergency Money 1914-1924."
2. Louvre Museum, Paris
The Louvre's First Chinese Language Tour Will Be Online Soon!
8,040 views for the week of 17-23 October (9,187 views as of 15 December)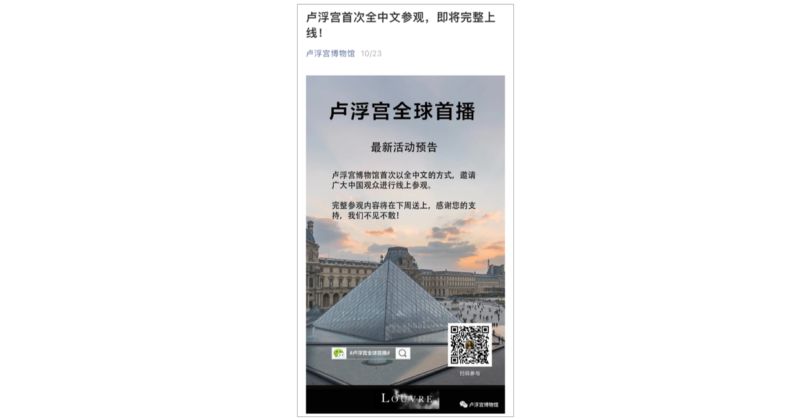 After a five-month pause from posting any content on WeChat, the Louvre made a triumphant return at the end of October. This post announced the museum's Mandarin-language live streaming tour the following week, which proved to be an enormous hit.
1. Louvre Museum, Paris
Louvre Cloud Travel: Come with Us to Explore These Treasures
10,728 views for the week of 31 October-6 November (14.2k views as of 15 December)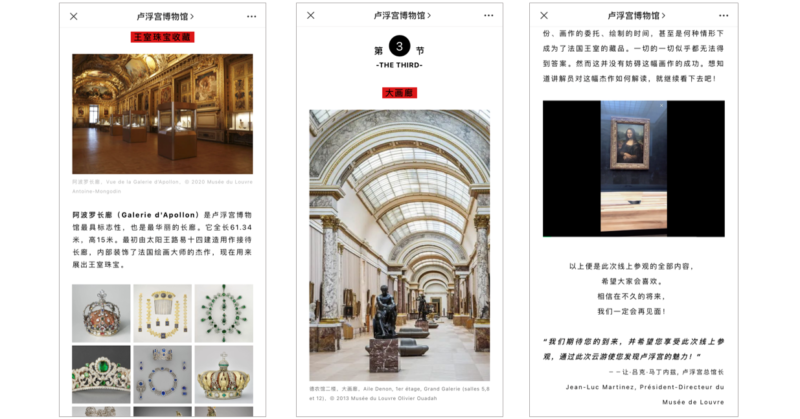 Accruing more than 14,200 views since it was released, this is was an extraordinarily popular WeChat post for an overseas museum – the most-viewed we've ever encountered since starting to track museum accounts back in 2018. The post shared four videos from the museum's live streaming tours, with a total of around 80 minutes of an expert-guided, Mandarin-language tour of the Louvre's collection.