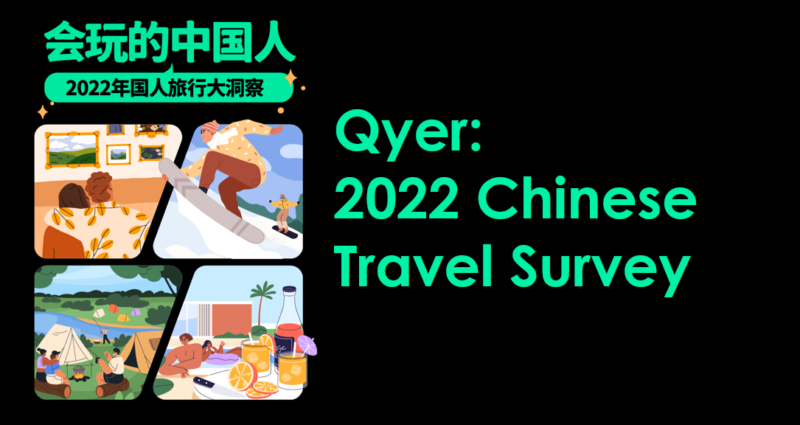 On 16 January, Chinese travel website Qyer released a report based on a two-month survey of their users. Qyer caters to independent travelers, and is especially popular with millennials. Qyer users are likely to be experienced travelers – so while some of the results might not entirely reflect the "average" Chinese consumer, they are very helpful in understanding a certain demographic with very high potential for outbound travel.
The survey also includes a comparison of some results from before and after China's new travel policies were announced in December 2022, offering excellent insights into the reopening's immediate impact on travel plans.
We've translated the results that are most relevant to outbound travel. To see the whole report, including additional data on domestic travel destinations, click here.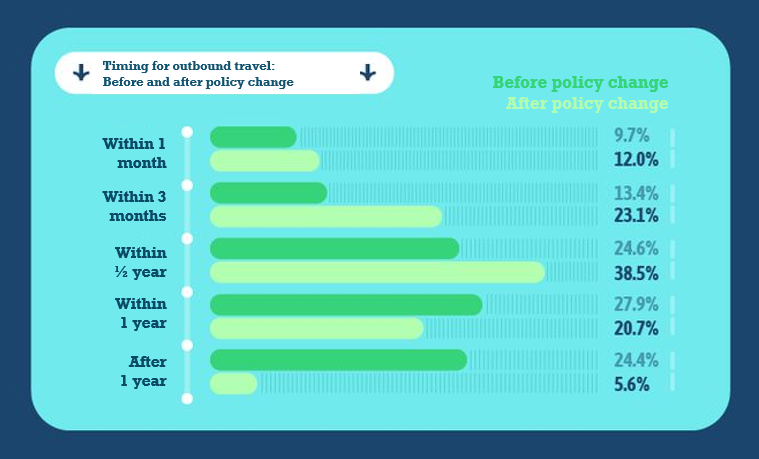 The change in China's international travel policies at the end of December 2022 had an immediate impact on Qyer users' plans for outbound travel. After the policy change, 94.3% of survey respondents said they planned to travel outbound within one year, with 73.6% planning a trip within half a year.
75.4% of Qyer users said they continued to consume content about outbound travel in 2022, and this group is eager to travel abroad again.
After China's new policies were announced, searches for overseas hotels on Qyer.com jumped by 400%, with searches for "visa" increasing by 280%.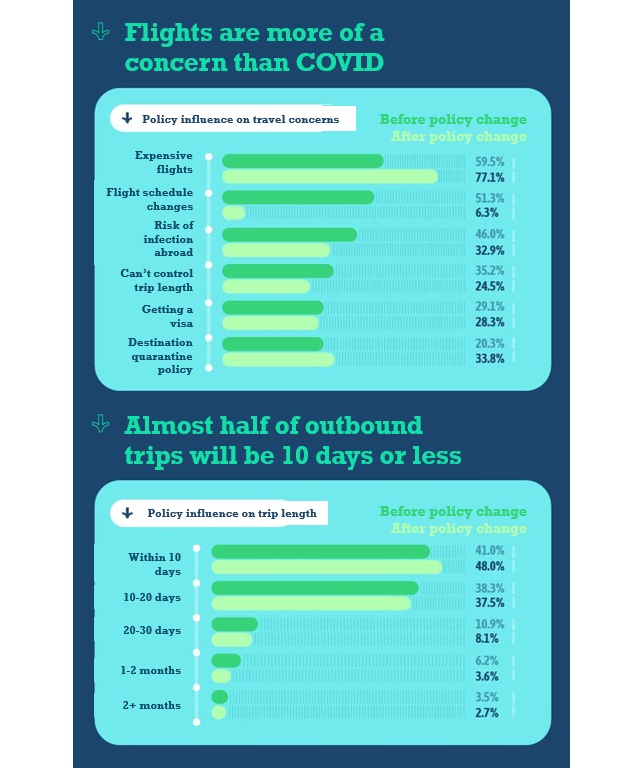 Travelers' concerns have shifted notably since China's international travel policies changed. Now that the circuit breaker aviation policy has been canceled, worries about changes to flight schedules dropped from 51.3% of travelers to just 6.3%. Now, the cost of international flights is far and away the biggest concern, chosen by 77.1% of survey respondents. Another worry that has grown since late December is the risk of needing to quarantine in the destination country, which grew by 13.5 percentage points. Fears of getting infected abroad as the third biggest worry, but they have dropped by 13.1 percentage points during this same period.
The policy changes also have some impact on trip length, with more travelers now planning a holiday within 10 days, and fewer looking at long-term travel of 20 days or more.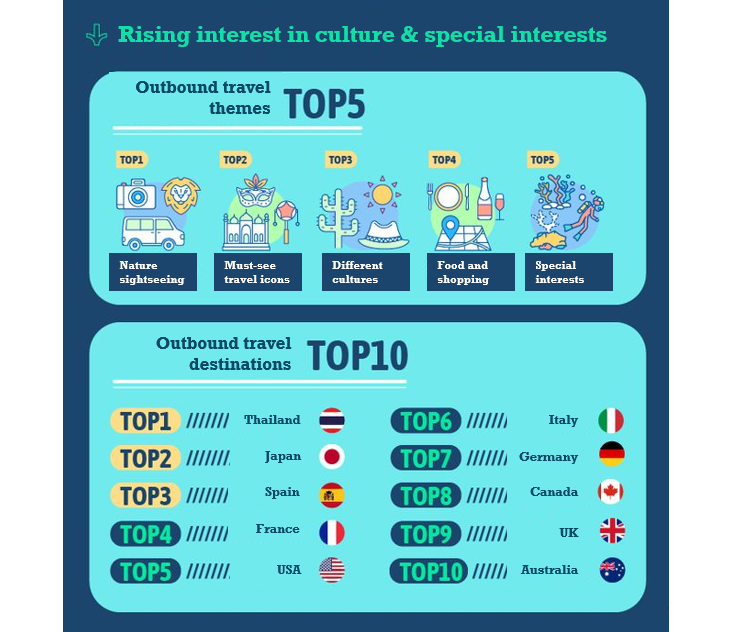 Looking at what Qyer users want to do when they next travel abroad, seeing nature and must-visit icons were the top two themes. But experiencing different cultures and exploring special interests were the fastest-growing travel themes.
The two top destinations Qyer users wanted to travel to were leading outbound hotspots Thailand and Japan. But the rest of the top 10 list was all long-haul destinations, including five European countries, the US, Canada, and Australia. Qyer users are generally experienced independent travelers, making them more of a target market for long-haul destinations.
Travel brands can work with Qyer.com through advertising and sponsored content. Please contact us to discuss your plans and how Dragon Trail can help.