Everyone wants to tap into the luxury Chinese tourism market, but it's essential to understand first what these travelers are looking for. What are the differences between older and younger HNW travelers from China? What services and amenities are expected at a hotel, or from a tour operator? What's changed over the past decade? We interviewed more than 15 tourism organizations and businesses at ILTM China – the only B2B travel fair focused entirely on the Chinese luxury market – to find out.
1) China's HNWIs are detail-oriented, savvy connoisseurs
High-end Chinese travelers are not new to luxury, and they know exactly what they want. This puts pressure on suppliers like hotels and tour operators to meet expectations. "The well-traveled Chinese luxury guest can see everything. You can't just tell them 'this is luxury,' because they know. They know when they see it and when they touch it," says Dido Assaad, Hospitality Director at One Nature Hotels & Resorts in Tanzania.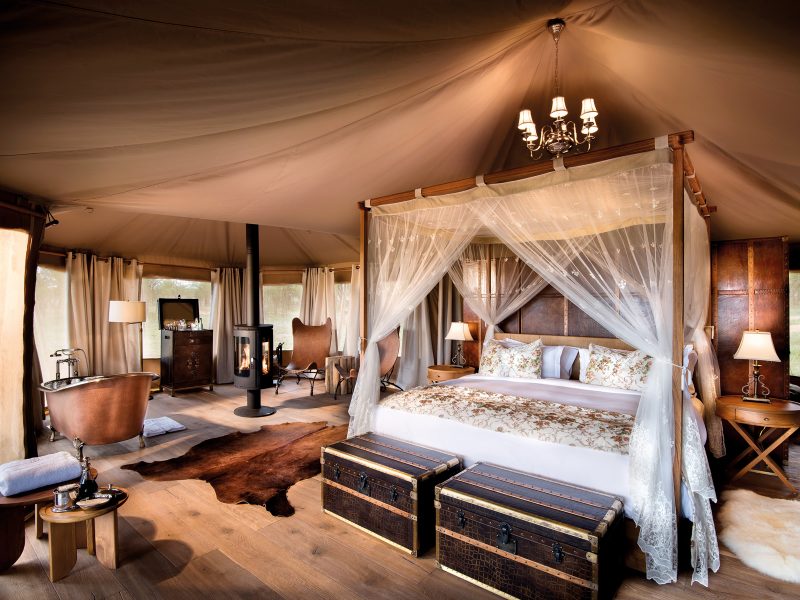 One Nature Hotels & Resorts provides well-heeled travelers with the global standards of luxury they're used to – even in their safari tents (Photo courtesy of One Nature Hotels & Resorts)
"A few years ago it was very much 'bling bling,' but now they're connoisseurs. They're less impressed by glitter," says Benoit Badufle from the Monaco Tourism and Convention Authority. China's affluent travelers are now confident and detail-oriented. This means that service needs to be ultra-personalized to deliver what guests are looking for, and gives an advantage to operators that can create the perfect customized experience, or service providers that get to know their customers and consider every detail. At TBR Global Chauffeuring, this includes checking the weather, knowing exactly where to pick up and drop off clients for the shortest walking time, getting to know if the client usually travels with children and how old the children are, and if the client has any language preferences. Gu Yiming, General Manager, China, explains that overseas, HNW clients might actually prefer to have a local driver, for a more authentic experience.
2) The goal is no longer pure luxury, but a local experience
"Experiences" is quite the buzzword in tourism, and no less so for the Chinese luxury market. "It used to be about hotels. Luxury hotels are a given now – it's about the time they're spending there," says Sangeeta Sadarangani, founder of Crossing Travel, a UK-based conscious-travel firm with an all-female team based globally. What kind of "authentic experiences" are in demand? Sadarangani shared an example of a trip she arranged for one Chinese client in Italy: "We rented out a private villa. We had a chef come in and do a private cooking class. They're always interested in learning a little bit more about a different culture. We took the children into the forest to do truffle hunting. We did a private tour of the Murano glass factory. We greeted them with Champagne and had canapes when they arrived. The artist created special glass pieces, which were bespoke and created just for them."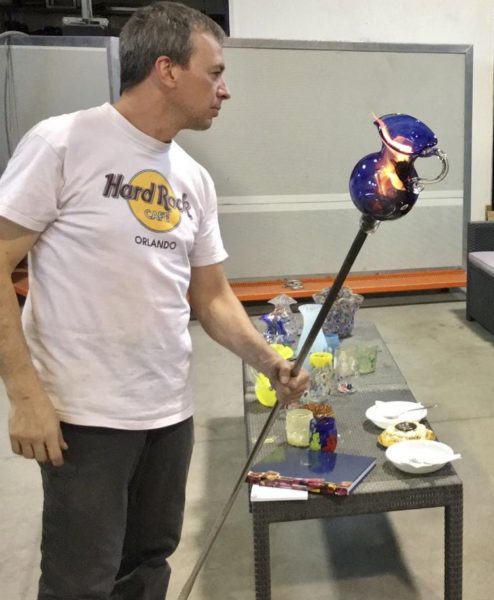 Crossing Travel arranged a private tour of Venice's Murano glass factory for a Chinese family, including bespoke pieces of glass art (Photo courtesy of Crossing Travel)
Alessandra Zita from the Italian National Tourism Board stressed that high-end Chinese travelers want to interact with local people. She shared a story of a famous Chinese actor who had also traveled in Italy. "He says he looks for something smaller when he goes abroad, and where he can relax, feel at home, talk to people and see how they live. Luxury travelers in general look for something they've lost – contact with local life," says Zita.
Representatives from both the Spanish and Sri Lankan tourism boards stressed that for the luxury market in China, having unique experiences is the driving force behind travel. These experiences move travel away from "pure luxury" and into something more transformative and deep. "At the beginning, they were looking for expensive hotels, good transportation, all these elements that people consider luxurious," says Fokion Drossos, co-founder and CEO of My Odyssey Travel, a tour operator in Greece. But now, based on interest from the Chinese luxury market, "we create a program around Greece, based on culture, civilization, ancient wisdom and how it affects daily life. People are interested to see the impact of these ideas on the modern world and how they can improve their own lives," he says. To facilitate this, My Odyssey will arrange for Greek professors to come and lecture on philosophy and other topics.
This shift opens up the market to many new providers, from small businesses to academics to new kinds of hotels. Mass affluent travelers will still be attracted to global brand names, says Thomas Schmitt-Glaeser, General Manager of The Sukhothai Bangkok, "but HNW are looking for unique experiences with small brands." New destinations also have major appeal. "Chinese people really love to be the first one to visit the place," says Kholoud Almanea from the Royal Commission for Al-Ula (RCU), which is developing and protecting the area around a major Saudi Arabian archaeological site. Seven thousand Chinese have already applied for Saudi e-visas since applications opened at the end of September 2019, says the RCU's Ludek Cipvo.
3) They expect the full package
Travel businesses that satisfy high-end Chinese clients' expectations are those that can provide a complete service. According to Drossos, what Chinese guests care about includes: "A very good, Mandarin-speaking guide, who is knowledgeable about the destination and can cater every single detail. He has to be the concierge and also be a knowledgeable guide. They require biggest room with best view. The best car we can find. And a well-structured itinerary with all the details written in Chinese language." This itinerary should be shared digitally on WeChat, which provides a valuable communication channel between guests and staff.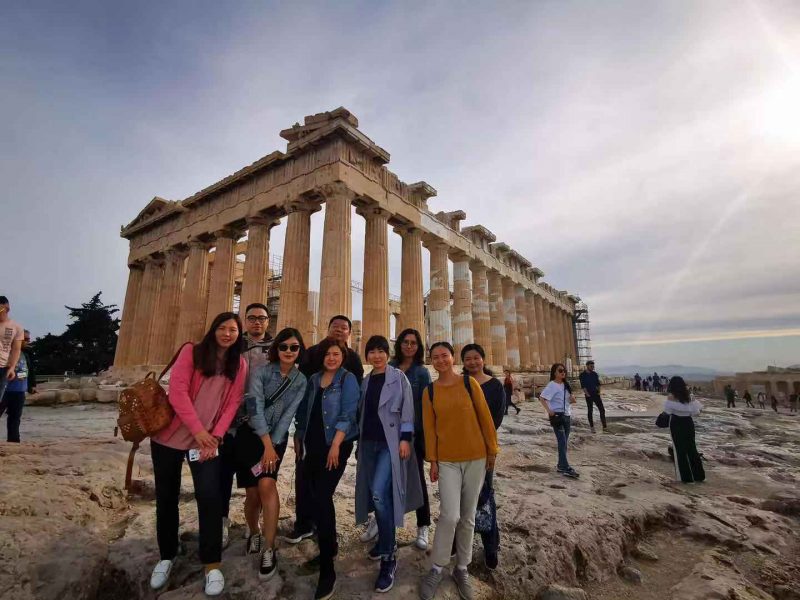 My Odyssey brings Chinese travelers to Greece, with cultural programs, high-end accommodation, and Chinese-speaking guides all part of the package (Photo courtesy of My Odyssey Travel)
A full-service package is especially important for niche destinations. Benjamin Garcia Cantolla from Chilean tour operator Nomade Unique Experiences, says, "The trade in China is looking for integrated or one-stop solutions, especially in a country far away, where they don't speak the language, and the currency isn't one that they're used to managing." This service includes accommodation, airport transfers, full board, and tours with professional, Chinese-speaking guides.
Hotels should be aware of these expectations and be ready to deliver for high-end Chinese guests. Jill Liu, Sales Manager, China for Small Luxury Hotels of the World, says it's standard for guests to ask about travel products, especially guests traveling with children. The hotels can organize guides and transportation, and supply a list of activities available that week, including information about kid-friendly offerings. At The Sukhothai Bangkok, HNW travelers are also likely to arrive without having pre-planned their trip, and rely on the concierge to help them organize tours and other activities.
4) There's a generation gap
There are some major generational differences when it comes to Chinese luxury travelers. "High spending Chinese are younger and younger," says Liu. Those born in the 1980s comprise the biggest proportion of Chinese guests at Small Luxury Hotels, she says, making the Chinese market younger than others.
According to Sadarangani, older generations put more stress on spending time with family, whereas younger travelers tend towards quick getaways with friends. "They will fly to the other end of the world to experience something unique," she says. They've been brought up to expect private jets and high-end restaurants, so they're "more casual about their luxury experience."
It may be challenging to work with clients who are used to this level of luxury, but bridging the cultural gap is not so onerous with younger Chinese. "The new generation of Chinese really wants to eat some French food and drink some French wine, where their parents only wanted to eat Chinese food. Millennials want to experience French, Japanese, Chilean food. They're much more open to new things," says François Delahaye, COO of the Dorchester Collection. Drossos adds that "younger Chinese are very much into art-related experiences."
5) The best marketing is multifaceted
How do you reach the luxury Chinese traveler? There are many different paths, but focusing on B2B is the most straightforward. "We appreciate the fact that the Chinese customer is still very comfortable talking to a Chinese counterpart," says Sadarangani. However, she also extols the power of WeChat for working directly with clients. "WeChat has been absolutely great for communication, for planning the whole trip, for completing the deal … also to provide inspiration to them," she says.
For polar cruise company Quark Expeditions, their business comes from B2B channels, but their WeChat Official Account is more of a long-term marketing strategy to raise awareness of the Arctic and Antarctic as travel destinations. "Especially for those who might be afraid that it's very cold, or dangerous, we want to inspire them by sharing information about the animals or other interesting things they'll be able to see, and slowly cultivate their interest," says General Manager Jim Liu.
Although Monaco attracts Chinese celebrities who help to bring attention to the country, the tourism board has a unique approach to specifically target the luxury market: They cooperate directly with luxury brands to reach HNW clients, and these brands supply them with market information that can be shared within the tourism board and to hotels.
My Odyssey Travel has worked with Chinese celebrities and runs a company WeChat account, but finds that B2B works best for the high-end market. They've also opened an office and Greek showroom in Shanghai, to be able to meet clients face to face, and bring the Greek experience closer to consumers.
My Odyssey Travel holds offline informational events about travel to Greece at Hellas House in Shanghai (Photo courtesy of My Odyssey Travel)
Another company that relies heavily on offline events in China to complement their B2B relations is Nomade Unique Experiences. "We just had an event at the Canton Club in Guangzhou, and 50 members came to know more about Chile. The online world is great to spread your message and create awareness, but that doesn't mean that the people you're reaching are your target audience. We don't need every single person in China to know our product; we just need the right person to know," shares Garcia Cantolla. "When a passenger is going to travel 25 hours to a destination where they don't speak the language, and it's far away and unknown to them, having the chance to talk to someone from there who has all the knowledge and will be able to provide the best recommendations according to their needs and what they're looking for is when we're successful in completing that sale."
"On one side, you have the digital marketing, and it's all fancy and flashy. But at the end of the day, it's still a people to people business," says Pieter Willaert, Director of Sales and Marketing at Island Escape by Burasari. For Galería Canalejas, a luxury shopping and lifestyle complex in Madrid, they seem to have it all covered for their 2020 opening: They're currently working on B2B travel shows; an agreement with Ctrip; collaboration with China UnionPay; partnerships with the Spanish Chamber of Commerce and Turespaña; WeChat; Baidu SEO; KOL and media collaboration. "But in the end, it's the experience, the one to one, once they're in the store," says Managing Director Juan Pablo García Denis. Especially for the HNW market, word of mouth recommendations from friends who have had a positive experience can be the strongest B2C marketing.
6) Food and drink are part of the service and the experience
The luxury market might be more familiar with fine dining, but on the whole, advice about food and drink for HNW Chinese is quite similar to the rest of the market. Offering hot water and hot water-making facilities in the hotel is a must, but this is the bare necessity. Ideally, you should be able to offer a balance of local specialties and familiar Chinese tastes. "They're willing to try what we have to offer, but if you put a local option and a Chinese option, maybe 99% will go for the Chinese option. We still want them to experience what we have to offer, but that doesn't mean we can't provide that option of comfort," says Garcia Cantolla. He also shares a winning secret: Cherries. China's appetite for cherries is well documented, and while the fruit is still a small luxury in China, it's inexpensive in South America. "Those are small things that make your experience better. They go straight to the cherries."
Niche destinations in particular might have a hard time offering authentic Chinese food, but that doesn't mean you shouldn't try. "Even if we don't have a 100% Asian menu and no Chinese chef – a little bit of soy sauce and chili with the food will make the whole experience for them. We try our best to cater as much as we can," says Assaad. He shares a story of a guest from China who requested rice porridge for breakfast. It wasn't on the menu, but the chef was still able to make some. "The guest had been on safari for the past seven days, and he was so happy to get it."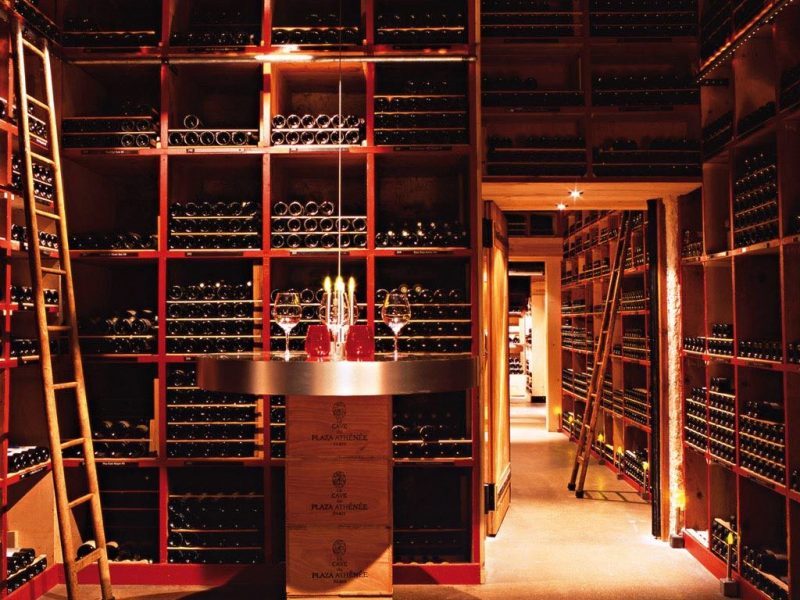 Visiting the Plaza Athénée's wine cellar is a unique experience for Chinese luxury travelers in Paris (Photo courtesy of the Dorchester Collection)
Fine dining is a luxury tourist attraction, perhaps especially in Europe. At the Dorchester Collection, restaurants under the Alain Ducasse name are successful in both London and Paris. In Spain, a country with a total of 266 Michelin stars, there's interest in local products like Iberian ham and olive oil, which has been cultivated in domestic marketing activities for many years.
Wine is another attraction. "Sophisticated clients and tourists from China want to experience the authentic winery," says Darío Polo from Turespaña, noting that Spain's top wineries generally have their own hotels "to merge architecture, wine, food, and experience." Here, the keyword "experience" returns again. At the Dorchester Collection's Plaza Athénée in Paris, there's a wine cellar with over 40,000 bottles, which Chinese guests love to visit, says Delahaye. The wine cellar visit, he explains, is "giving them the experience they cannot buy."