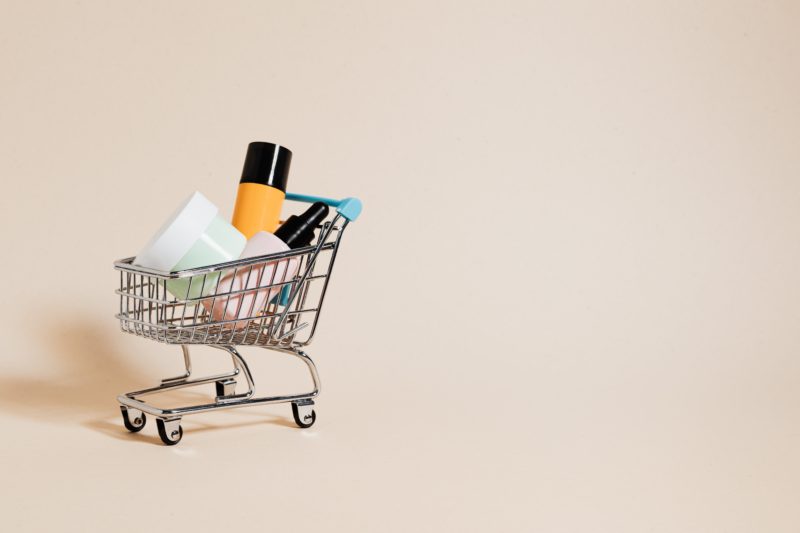 Photo by Karolina Grabowska
When it comes to travel retail spend, "every Chinese passenger counts for five passengers," says m1nd-set CEO Peter Mohn. Travel retailers are therefore eager for the return of Chinese tourists around the world post-COVID, but not without trepidation. The biggest question is how Hainan's explosion as a duty free powerhouse will impact Chinese travel retail spending elsewhere in the world. Changes in Chinese consumer expectations and preferences also mean that merely going back to business as usual isn't going to be an option.
From 21-23 June 2023, Dragon Trail attended and spoke at TRBusiness' TR Consumer Forum in Vienna, joining travel retail and China experts to discuss how to best prepare for the future of Chinese duty free shopping. Here are five top takeaways and recommendations.
1) Chinese shoppers stand out for planning
According to m1nd-set insights, 95% of Chinese duty free buyers in store plan their purchases. Chinese travelers were always known for planning their shopping ahead of time, and this behavior has increased compared to pre-pandemic. 35% start planning their purchases before leaving for the airport, with another 36% starting to think about what they want to buy on the way to the airport. Therefore, brands have a valuable opportunity to reach consumers in advance, and they should prioritize doing so on convenient, mobile platforms. Dragon Trail's work for travel retailers includes targeted advertising, holiday campaigns, and WeChat mini-programs to discover products and brands, and help with pre-travel planning. By offering a digital platform such as a WeChat mini-program, you can also retarget users on their next trip, or for purchases once they've returned home.
2) But in-store, in-person service is vital
Since Chinese travelers plan so much before their trips, are they unlikely to need or want in-person help once they've reached the duty free shop? Actually, in-person interactions are still extremely valuable. As m1nd-set's Head of Business Development Anna Marchesini shared, 81% of Chinese shoppers interact with duty free sales staff, and 87% say they are influenced by staff recommendations. This is also supported by on-the-ground observations. At Frankfurt Airport, the presence of Chinese-speaking assistants makes a big difference, even for Chinese expats fluent in German, says Fraport's Head of China Business Johanna Heiser. Chinese shoppers are open to changing their plans if the product they planned to buy isn't available, she says, and shop floor staff are the key to facilitating this.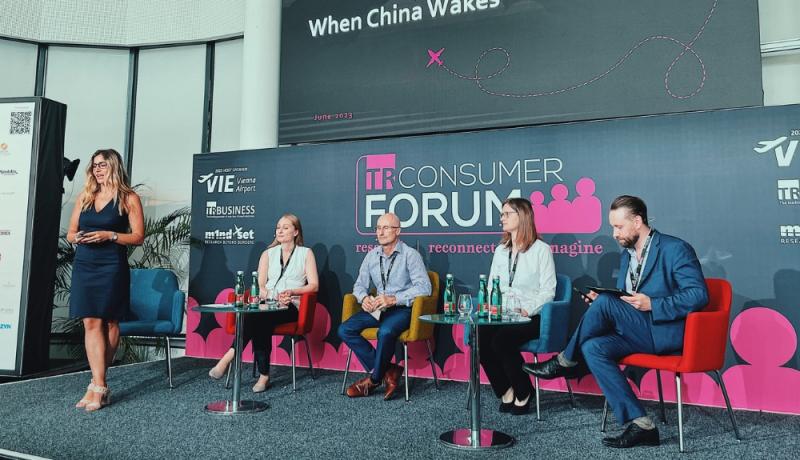 TR Consumer Forum's China panel: (left to right) m1nd-set's Anna Marchesini, Dragon Trail's Sienna Parulis-Cook, TravConsult's Trevor Lee, and Frankfurt Airport's Johanna Heiser, with TRBusiness's Luke Baras-Hill moderating (Photo: TRBusiness)

3) Hainan is disrupting global travel retail
Will Hainan's duty free shops impact travel retailers on the other side of the world? Yes, say the experts. Johanna Heiser shared that Chinese travelers in Frankfurt are very likely to compare prices using the Hainan Duty Free WeChat mini-program now, and use this to make their purchasing decisions. The impact goes beyond pricing, to the entire customer experience. As TravConsult's Trevor Lee points out, there's a whole market segment of Chinese travelers who have never been to an international duty free shop before, and will have their first experience with this kind of retail in Hainan. They will then form their understanding and expectations based on this, meaning that all travel retailers need to keep up to date on what's happening in Hainan, to make sure they're able to deliver a comparable experience.
4) Expectations are high
A good duty free shopping experience in Hainan is just one factor that's raising Chinese travelers' expectations for travel retail. Chinese travelers are sophisticated and self-confident, and they expect both convenience and respect. Things that used to be added bonuses such as accepting Alipay and WeChat Pay are now requirements, says Heiser, comparing this to the way European travelers expect to be able to pay with credit or debit cards. Self-confident Chinese will also now expect Chinese-language signage in airports. The rise in the quality and popularity of Chinese brands – from cosmetics to electric cars – mean that retailers now need to work harder to capture the attention of the Chinese market.
5) It's time to get up to date with China's Gen-Z

In Q1 2023, seven out of 10 Chinese international travelers were under the age of 34, according to m1nd-set. So if you're not paying attention to China's Gen-Z, you need to start now. Like their contemporaries across the world, China's Gen-Z is concerned with self-expression and brands' social and environmental responsibility. But China's Gen-Z also has very strong national pride, and gravitates more to Chinese brands such as C-beauty products. This is in sharp contrast to older generations who saw foreign brands as higher quality and a way to show off social status. Foreign brands will need to work especially hard to get younger shoppers' attention, by demonstrating their understanding of and respect for the Chinese market, and offering an omnichannel, localized approach to digital marketing. Standing out as a responsible brand with strong identity and beliefs is also important for Gen-Z – in China, and elsewhere. This can include supply chain transparency, fair trade labeling, donating to charity, and community outreach. The key is to focus on particular purposes and issues to show "you really do care," advises Lewis Allen, Senior Director at consultancy Portland.
Dragon Trail's full range of B2C services for the Chinese market includes social media marketing, website and mini-program development, media buy management, and KOL promotions. Contact us to find out more about our work for retail brands and discuss how we can help you successfully reach and sell to Chinese consumers.