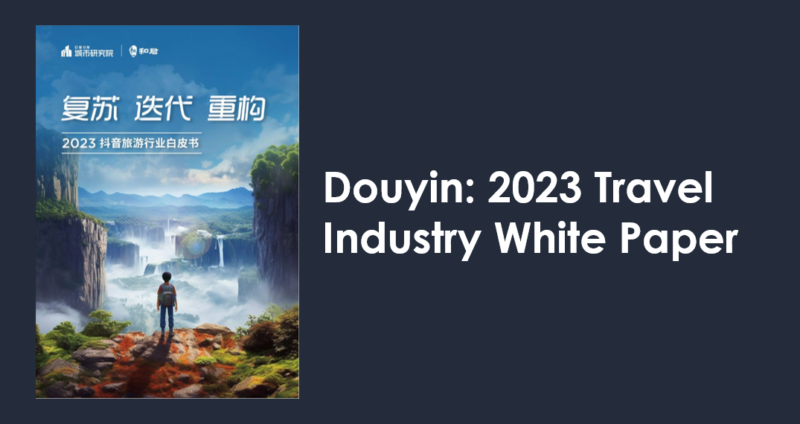 Short video platform Douyin (the Chinese version of TikTok) released a report this June, looking at trends in travel content and users who are interested in travel, in the first three months of 2023. Click here to read the full report (in Chinese). We've translated selections from the report here, including all content relating to outbound tourism.
In the first three months of 2023, Douyin saw an increase in searches for travel-related content of more than 300%, compared to the same period one year earlier. The number of travel KOLs on the platform also increased significantly year on year.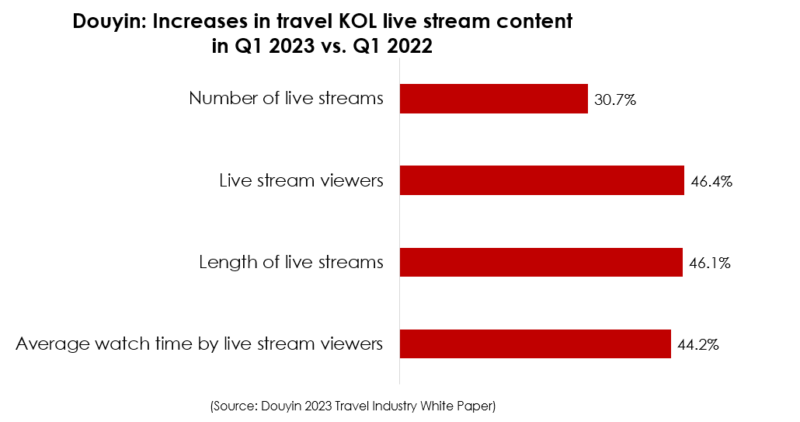 In an April survey, 55.3% of Douyin users said they were more interested in traveling this year compared to last, and 64% had travel plans. 16% said they planned to significantly increase outbound travel in 2023.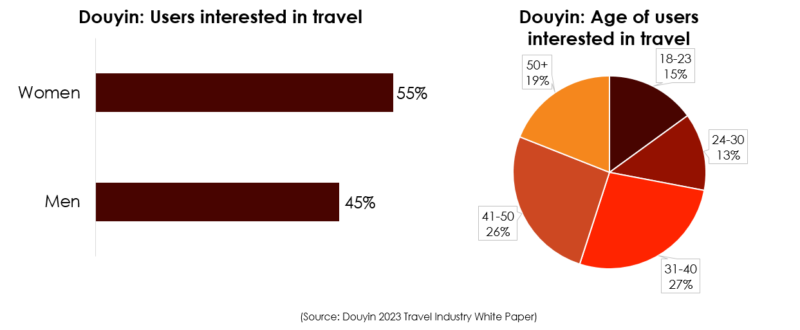 According to the report, 407 million Douyin users are interested in travel, a year-on-year increase of 13%. The majority are women, with millennials accounting for the largest demographic, followed closely by Gen-X. Previously, Douyin was known as a platform with a particularly high post-90s user base, so it's interesting to see how broad the age range of users is now, as it relates to travel.
Outbound travel-related content and user interaction with this content all increased in the first three months of the year.
Among the top 10 travel destinations by search volume in Q1 2023, the only one outside of China is Iceland. Social media content showing volcanoes in Iceland has become somewhat of a viral social media phenomenon this year – Iceland also ranked 9th among overseas travel destination searches on Xiaohongshu in June 2023.