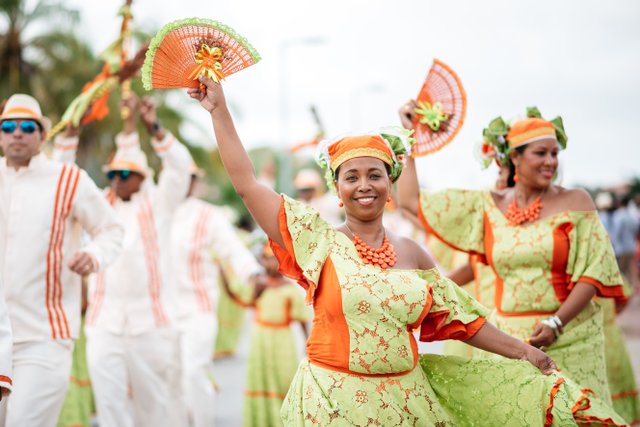 Bonaire has used the pandemic to reposition its tourism offerings and marketing strategy, using data


Originally published by ForwardKeys. Edited and shared with permission.
Even if travel to your destination resumes in 2021, your content marketing habits from the 2010s won't be enough. To match the right travelers with the right experiences, you'll need a fresh approach to research, markets, values, and messages. And for that you need science.
Tourism organizations have done a lot of growing up, and the advent of COVID-19 has only further accelerated the speed of change. In their latest blog, ForwardKeys spoke with several reputable tourism boards who not only confirmed this but added new dimensions as well.
Trends that simmered below the surface before COVID-19 have emerged with urgency in 2020. Over the last few years, for example, your destination marketing organization (DMO) might have started to make responsible travel messaging a priority to address visitor pressure due to mass tourism. Fast forward to today's physical distancing rules, and suddenly this work is even more urgent.
As we look ahead to 2022, flexibility will be the foundation for content marketing for destinations. While there are hopeful forecasts for the re-opening of many borders and a greater rollout of COVID-19 vaccines in developing countries, no one can predict all the challenges that might arise.
1. Using data and traveler profile analysis to validate your messaging
How will your DMO know which messages are relevant and when? Traveler analysis is here to fill that gap. Experienced content marketing teams develop a keen sense of an online community's point of view.
The research tells you how travelers perceive your destination and its many experiences. With that knowledge, you can make more informed choices to make sure your messages connect with the right travelers. Use the data as a reality check to ensure your team takes a visitor-centric approach to content and messaging.
During COVID-19, public moods change quickly. Technology provides a real-time look at how traveler booking habits change from day to day and month to month.
In addition to social listening, sentiment surveys will help you stay up to date with travelers' motivations, plans, and concerns. This is why Dragon Trail has launched the China Travel Market Monitor as a monthly omnibus survey, which multiple brands can join for cost-effective and up-to-date insights. Joining the survey on a regular basis can help you accurately assess Chinese travelers' preferences and priorities – and how these might be shifting over time.
2. Niche marketing and re-evaluating customer journeys 
2022 is the time to rethink your traditional visitors. Who will visit, post-pandemic, and how will they positively impact your destination? Start fresh and realign your content to speak to the ideal traveler of 2022, not the one from 2019.
You can't cater to everyone, so dig deeper into the stories that matter for specific market segments. Remember, destinations that try to provide something for everyone risk giving nothing meaningful to anyone. The biggest marketing impacts often come from an investment into niche traveler passions.
Maria Elena Rossi, Marketing & Promotions Officer at ENIT (Italian National Tourism Agency) couldn't agree more with this refreshed view on marketing.
"Using the latest data from ForwardKeys showing international arrivals and flight connectivity into Italy during the pandemic only highlighted the importance for destinations to act quickly when new niche market opportunities present themselves. In our case, we can see valuable relationships with tourism partners need to be re-established between Italy and the Middle East as well as with Scandinavia. Niche markets are highly valuable."
Looking specifically at the huge and highly segmented Chinese market, it's vital to understand which segments are likely to come back first to choose the most effective messaging and communication channels. The recovery period is also a good opportunity to assess who your most valuable visitors will be and how to reach them.
In a recent interview with Dragon Trail, Director of the Greek National Tourism Organization in Beijing Yannis Plexousakis projected that for the Chinese market, "repeaters and high-end experienced travelers that seek more authentic, luxury experiences and travel as FITs or design their own tailor-made itineraries" will be the first to return to Greece.
As a part of your strategy, consider the customer journey, and find out where your efforts will be best spent to address challenges with the current target markets. Perhaps you'll end up using your social media mix differently or explore new avenues like live streaming or developing closer connections to the travel trade. Let the medium match the needs of your visitors, not the other way around.
"Our data-driven strategy for the coming years of recovery is working towards value growth for our communities and our destinations, thus attracting the most relevant target groups thanks to data observability and the innovative tools allowing us to answer the right questions and marketing messages in a complex and fast-evolving environment. We are proud to be on a more digitalized road than before," adds Maria-Elena Rossi.
3. Productizing the destination
Tourism boards have evolved and become more sophisticated in their approach and learnings, moving from destination marketing and figures based on arrival numbers towards destination management as arrival figures require add-ons such as traveler preferences, interests, seasonality, sustainability and more. Gone are the days of cookie-cutter tourism plans with a one fit for all – indeed, customized small group travel was one of the fastest growing trends in Chinese outbound tourism pre-pandemic, with mass coach tours on the decline.
Miles Mercera, CEO Tourism Corporation Bonaire said: "On the heels of what was a challenging year, we've used this downtime to reinvent ourselves. In a lot of ways, this period has been one of preparation, beautification, and opportunity. We're evolving but doing so harmoniously – we're not changing the raw authenticity and beauty that makes Bonaire, Bonaire."
"While Bonaire will always be synonymous with scuba diving, the future of tourism for the island extends beyond that, and so do our offerings. We're working to reveal the many hidden gems to the world. It's the type of destination people are wanting to visit right now: fewer crowds, more authentic experiences. We don't suffer from over-tourism, we have no traffic lights, no chains – you still must watch out for donkeys on the road!
However, the evolution of its tourism strategy could not take place without some guidance from data science. Miles adds: "Investing in our data management systems and teaming up with ForwardKeys' travel intelligence will allow us to better understand changes in our environment, consumer behavior and measure our sustainable growth in almost real-time."
ForwardKeys has been paving the way in the travel sector since 2010 with data, innovation, and a team of experts in Europe, Asia, and the Caribbean. Find out what their data solutions can do for your business and visit www.forwardkeys.com
Dragon Trail International's research services include our China Travel Market Monitor, bespoke consumer and trade surveys, focus groups and more. Please click here or contact us for more information on how we can help you get the information you need on China's travel market.