Beijing, China. – July 17, 2017 – Hurtigruten has signed a digital marketing agreement with Dragon Trail Interactive, signaling a further step towards attracting China's growing market for exploration and polar tourism.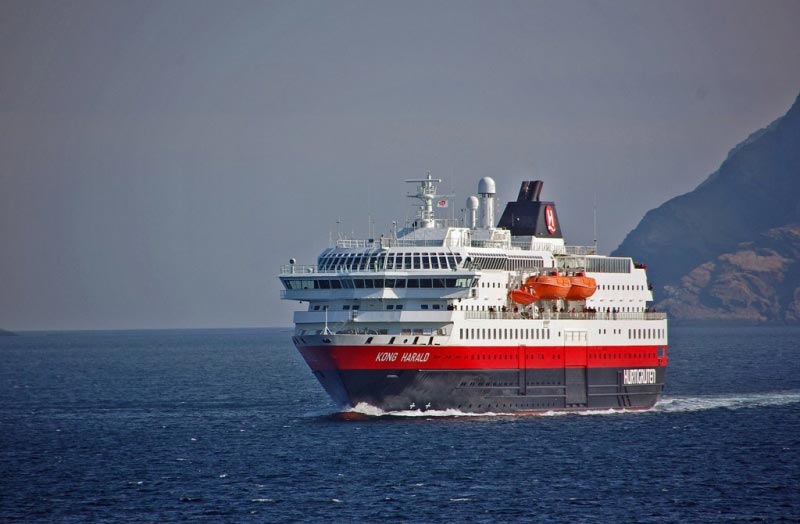 As part of the agreement, Dragon Trail Interactive will manage Hurtigruten's consumer social media channels in China, Weibo and WeChat, showcasing the incredible adventure experience Hurtigruten offers. Dragon Trail Interactive will also support Hurtigruten to enhance its Chinese website and strategy to serve both consumers and trade partners.
George Cao, CEO & Co-founder of Dragon Trail Interactive, shared his enthusiasm about working with such a high-profile travel provider. "Our company has assisted leading international travel brands reach Chinese travelers since 2009. The products offered by Hurtigruten are highly sought by Chinese consumers who are now looking for more exclusive and adventurous travel. Our main consumer marketing objectives are to build awareness and help Hurtigruten ensure a world-class online experience which cannot exist without a strong digital strategy. We'll also use digital solutions to support trade sales and we look forward to collaborating with Hurtigruten's partners in the market."
William Harber, President, China & Asia-Pacific for Hurtigruten adds, "China is a very important market for Hurtigruten. We've had a successful travel trade presence thus far and now we're introducing the brand to Chinese consumers.  Our digital efforts online and on mobile devices are key to these efforts. China has an advanced digital landscape, so we'll leverage the latest technologies and channels to reach our target audiences. Dragon Trail is a specialized digital agency that excels at this strategy.  I'm confident they can help us take Hurtigruten to the next level in China in concert with our outstanding trade partners, Travogue and Jetour."
Adventure & polar tourism in China
Adventure tourism, and particularly polar exploration, is on the rise among Chinese travelers. According to the Hurun Report's 2017 study of high net worth Chinese travelers, around-the-world travel (43%), polar exploration (36%), and adventure travel (26%) are the top three reasons to travel within the next three years. There's growing interest in these areas from younger travelers too – the Hurun Report revealed that 32% of Chinese millennials said Antarctica was a desired travel destination, up from just 17% in 2015.
Chinese travelers have by now visited the must-see destinations of Asia, Europe, and North America and are looking for new places to explore, both as a status symbol and as a fresh and exciting experience. China has become the second largest source of travelers to Antarctica, according to the International Association of Antarctica Tour Operators (IAATO).
About Hurtigruten
Founded in 1893 and headquartered in Norway, Hurtigruten is a world leader in exploration travel and the biggest player in the polar regions. The company has a unique heritage in cold water cruising and the highest maritime reputation.  Following the Norse explorers, Hurtigruten takes adventure travelers to the most breathtaking and remote corners of the world. Guests drive snowmobiles, ride in dogsleds, and go snowshoeing, hiking, and kayaking.
In the northern hemisphere, guests drift through beautiful fjords, marvel at the Northern Lights, seek out polar bears, and visit the land of the Midnight Sun.  In the southern hemisphere, Hurtigruten sails to Antarctica, along both coasts of South America, on the mighty Amazon and through the Panama Canal.  Guests engage in a range of adventurous excursions, visit penguins, watch whales, and pass by amazing landscapes and glaciers.
About Hurtigruten's partners
China Travogue Culture Development has been Hurtigruten's international representative partner since 2008. Based in Beijing and dedicated to the Hurtigruten brand, Travogue's experience and expertise in adventure travel helped Hurtigruten first enter the China market and grow to be the top choice for Chinese travel agents for Norway cruises and Polar adventures.
Jetour Travel Limited is Hurtigruten's GSA in Hong Kong and Macau, and its preferred sales agent in South China. Jetour has provided a full range of travel services for over 40 years, including group tours, private tours, and MICE business. Jetour is an expert in cruise travel and long-haul tourism with experience in South America as well as Northern Europe.
For more information, please contact:
Michaela Mentasti
Marketing Director
Dragon Trail Interactive
t. +86 (0)10 6266 7530 ext. 610
e. michaela.mentasti@dragontrail.com
Cynthia Hu
Marketing Manager, Asia-Pacific
Hurtigruten, Hong Kong
m: +852 5511 5239
e: cynthia.hu@hurtigruten.com