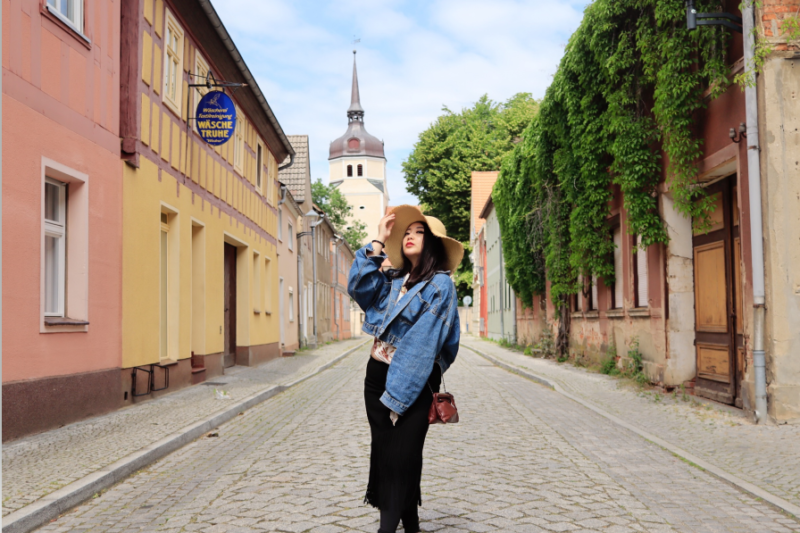 Zhang Jin in the empty streets of Dahme-Spreewald, Germany, summer 2020
Berlin-based travel KOL Zhang Jin is a best-selling author, and Brand Founder of Traveling Sisters – an award-winning Chinese tourism media platform with more than 1.1 million followers. We caught up with her about blogging during lockdown, and her first trips in Europe this summer.

Hear more from Zhang Jin in our webinar on marketing to Chinese living in Europe. Click here to watch a recording of the 26 August, 2020 webinar.
How long have you been living in Europe? 
I have been living in Europe since last November. Before moving to Berlin, I traveled in Europe quite frequently, more than three times per year.
In your social media content, do you usually focus only on the country where you live, or do you normally publish travel content from all around Europe/the world?
Traveling Sisters normally publishes travel information from all around the world, including practical destination travel tips, restaurant and hotel recommendations, special activities such as cooking classes, vineyard tours, city walking tours and so on. We also offer discount information for airlines and on-sale hotel packages. We hope that we can make travel easier and cheaper, but better quality.
What kind of content did you post during the lockdown period? Did you notice that your followers were engaging more or less than usual with your social media at that time? 
COVID-19 is definitely a disaster for world tourism. During the lockdown period, we posted very practical and useful information. At the very beginning of the pandemic, we summarized the prevention methods used in the past major pandemics. In the middle of the lockdown period, we compared anti-epidemic methods in different countries.
I have to say, this hot topic can always grab attention, because it is related to everyone. Although travel has totally stopped, we still get enough attention as a travel blog.
Now that travel is possible again within Europe, have you traveled already?
As a travel blogger who usually travels more than 200 days per year, I am pretty sure that you could understand my feeling during the lockdown period. So as the situation is getting better, I have made two short trips already. Actually, I just came back from Poland.
It is not easy to travel when you know that the virus is still somewhere. However, there is no other way – we have to get used to wearing a mask all the time, and washing hands more often and carefully.
Do you know if many of your followers also live in Europe? 
Yes, some Chinese are studying or working here. People need practical and genuine travel information no matter where they live.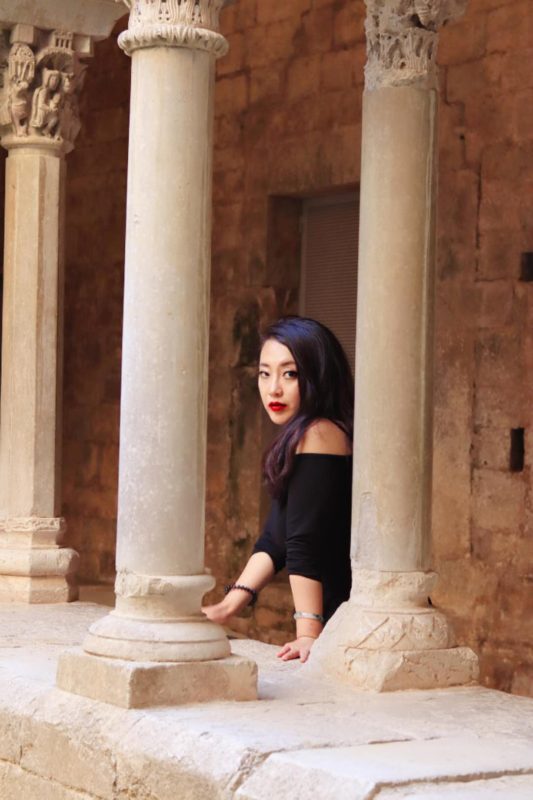 What kinds of questions have your social media followers asked since lockdown and then reopening in Europe? Were there any comments or questions that surprised you?
Why don't people wear masks? Why don't they cover their noses when they are wearing the mask? Why are they still partying? Why did they buy out all of the toilet paper and yeast?
No surprises at all. However, due to the 0 new cases in China, domestic travel is recovering now. It is a long way to go before travelers regain their sense of security and interest in traveling to Europe.
Are you working together with any tourism brands to promote European travel to the Chinese market?
We are working with some national and city tourist boards and companies, such as the national tourist offices of Germany, Spain, Switzerland, the Netherlands, France, and Poland, city tourist offices of Vienna, Lisbon, Frankfurt, Berlin and so on; Eurail, and Viking Cruises. We have a big heart, and are looking forward to cooperating with more tourism brands.
Why should European travel destinations and businesses be working with Chinese KOLs right now?
Chinese social media has made outstanding contributions in tourism decision-making. The recommendation of a trustworthy blogger (like me) appears to be farther away from profit making and makes travelers feel more comfortable.
Europe is amazing in every way. Some destinations are already very popular for Chinese tourists, so how to make them enjoy more breathtaking cities and towns in Europe? "To be known" is the first step. Otherwise, the best destination is just the diamond in the ashes. Then, make it shine, by discovering selling points suitable for the Chinese market. That is very important as well. Why do Chinese travel to Verona just for a balcony? Because it appeared in Shakespeare's masterpiece, which is familiar to Chinese.
So is there any highlight that Chinese might like? Do you have perfect seafood at a very reasonable price? Do you have some spots where can make "internet famous" pictures? Is there any famous author who lived in your city before? Let us work together and find out!
The Chinese market is a huge cake. Even if you get a small slice of it, it's already great. Be active and aggressive, and we can make it!