Chinese tourism to Israel grew a staggering 68.6% from 2015 to 2016, an increase in numbers from 47,004 to 79,268, according to the Israeli Ministry of Tourism. The country seems well on its way to reaching the Ministry of Tourism's goal of surpassing 100,000 by 2018. This increase is part of a huge Israeli investment in courting the Chinese tourism market over the last several years, as well as better transportation links between the two countries.
At a time when tourism to Israel is struggling, this growth in the Chinese market is crucial. Overall tourism numbers dropped 17.6% between January 2014 and January 2016. This comes partially from concerns about security in Israel, and partially from a huge drop in tourists from Russia, once Israel's second largest tourist market, because of Russian economic instability.
Facing this major challenge to its tourism and hospitality industries, Israel has turned its attention to Asia, with significant efforts to attract tourists from China, as well as India. The Israeli Tourism Ministry has invested nearly 10 million shekels (over US$2.7 million) into developing the Chinese tourism market.
The Israeli Ministry of Tourism has developed an impressive online portal for China, with lush photographs, promotional videos translated into Mandarin, and extensive information on tourist destinations and travel in Israel. The Israel Ministry of Tourism, Beijing Office also runs its own accounts on Chinese social media platforms Weibo and WeChat, with a 400% increase in WeChat followers last year.
In August 2016, the Israeli Finance Ministry cancelled group travel fees for Chinese tourists, most of whom do visit the country in a group rather than as independent travelers. And in November of the same year, Israel also began offering 10-year multiple-entry tourist visas to Chinese citizens.
These bureaucratic changes accompanied the launch of China's first-ever direct flights to Israel in April, 2016, when China's largest private airline, Hainan Airlines, started offering three flights a week between Beijing and Tel Aviv. These increased to four flights a week by November, and Hainan Airlines is now expected to launch a direct Shanghai-Tel Aviv route this year. The Israeli Ministry of Tourism worked together with Hainan Airlines before the launch of these routes, and has just announced the opening of a new route from Hong Kong, operated by Cathay Pacific, says Bora Schnitman, , Israel Tourism Attaché & Director at Israel Ministry of Tourism, Beijing Office.
Additionally, Israel has worked to reach a Chinese audience through film and Key Opinion Leaders (KOLs). In 2014, thanks to a major financial investment from the Israeli government, the Chinese film The Old Cinderella was shot in the Middle Eastern country, featuring scenes of the Dead Sea and other tourist destinations, with Israel written into the plot of the romantic comedy. Also in 2014, the Israeli Ministry of Tourism hosted Chinese actor Liu Ye, who helped to promote Israel to his Chinese fans, and was named "tourism ambassador to Israel". Many other Chinese journalists and bloggers have also recently been taken on familiarization trips to Israel, and the Israeli tourist office has run campaigns on popular Chinese travel websites such as Mafengwo.
Industry-based initiatives include seven road shows within China, which reached up to 200 Chinese travel agents, attending travel fairs, and making arrangements with major Chinese travel agents, reports Schnitman. In addition, since last year the Tourism Ministry has started training Chinese travel agents about Israel through the China Travel Academy, an online WeChat based e-learning platform for the travel trade in China.
There has also been a significant effort to make Israel more welcoming to Chinese tourists once they reach the country. For example, there is now an official government course to train native Mandarin-speaking tour guides. Moreover, in 2015, the Tourism Ministry brought four successful Chinese chefs to Israel to help hotels learn how to prepare authentic Chinese food. There is much interest from the Israeli hospitality community in learning how to better attract and cater to Chinese guests, with many hotels now offering tourist information in Mandarin, Chinese food, and amenities geared towards Chinese guests, such as complimentary tea and smaller-sized slippers.
Chinese tourists to Israel tend to visit Jerusalem (81%), Tel Aviv (71%) and the Dead Sea (56%). They are, for the most part, slightly older and more experienced travelers, with Israel being the third or fourth outbound destination after trips within Asia and to Europe and the US, says Schnitman. Israel appeals to them because of its long history and ancient culture, he says, adding that they also like just how much they can see in Israel, as the small country offers forests, mountains, the sea and the desert, as well as large cities. He reports that innovation and education are also big drivers, with Chinese tourists eager to get insights from their trip as to why innovation has flourished in Israel.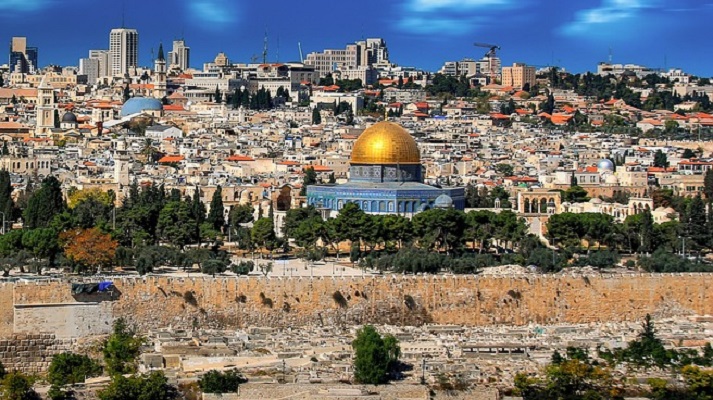 Culturally, Israel's religious traditions and history are also interesting to Chinese tourists. "Most Chinese people don't have any religious beliefs; Israel is so different from China," says Joy Chen, who visited Israel for the first time last year. "Before I went to Haifa, I'd heard that some celebrities in China are Bahá'í believers – I wanted to know more about this religion which I've only heard about recently," she adds.
As well as being an emerging and growing market, another appeal of Chinese tourists is the money they bring in: compared to an average daily spend of $158 per day by European tourists in Israel, the average Chinese tourist spends $267 per day. Purchases include Dead Sea products, as well as diamonds.
The recent success Israel has had increasing the number of Chinese tourists shows how Chinese outbound tourism is maturing, but the country's multi-pronged and well-supported approach also serves as a valuable case study on how to catch the attention of this rapidly developing market.