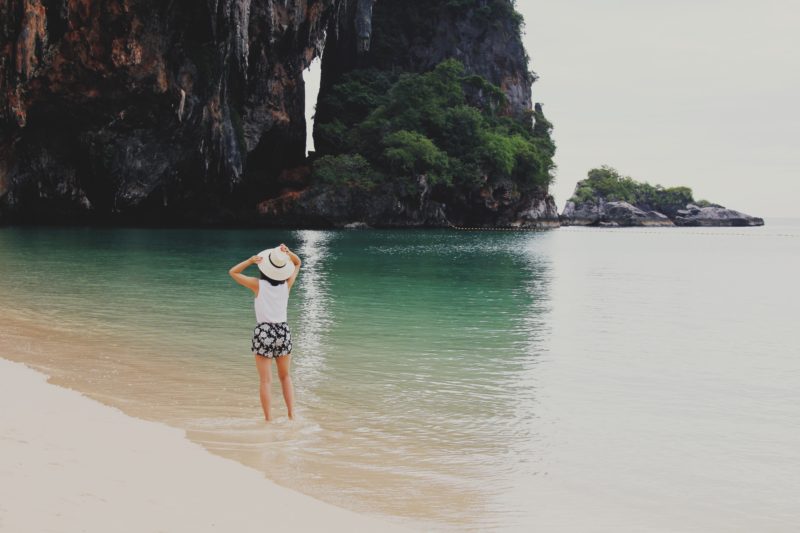 Photo by Farsai Chaikulngamdee on Unsplash
The post-pandemic recovery of the Chinese outbound tourism market has only just begun. For tourism boards, it's a busy time for coordinating traditional and new marketing strategies, assessing consumer demands, and addressing the top challenges to recovery. On 14 March 2023, Dragon Trail brought together representatives from the tourism boards of South Africa, Switzerland, and Thailand, to discuss destination marketing to China in this pivotal year.
Click here to watch the recording of our 14 March webinar on destination marketing for Chinese tourism recovery
Key changes to Chinese traveler profiles
Will the Chinese tourists of 2023 be very different to those of 2019? While some changes – particularly a shift to smaller groups and FIT – are especially pronounced, tourism boards have seen this coming for a long time. Thailand, Switzerland, and South Africa had all shifted to a greater focus on segmentation and high-quality, individual travelers before the pandemic.
So what are the biggest opportunities now? "They're looking for the sun, for the sea, for the sand," says Director of the Tourism Authority of Thailand's Chengdu office, Rung Kanjanaviroj. Thailand has also used the past several years to strengthen its partnerships and offerings in wellness and health tourism, and outreach to student and youth travelers.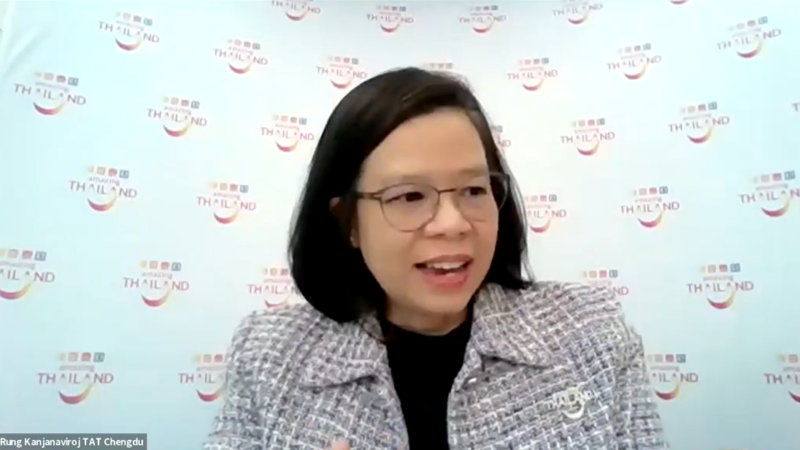 Health and wellness is a developing market segment for Chinese tourism to Thailand, shares Rung Kanjanaviroj
Switzerland Tourism's Director Greater China, Daniela Chiani reflected on what she's seen in China recently, with travelers "wanting to relax and be in nature." For many years, Switzerland has focused on nature lovers, as well as culture buffs and winter sports enthusiasts. Now, there's "even more focus on individual travelers," as well as those seeking a sustainable travel experience.
"Our traditional segmentation still very much intact, with a new emphasis on sustainability, cultural diversity, and human-centered experiences," says South African Tourism's Hub Head Asia Pacific, Mansoor Mohamed. Small groups are a key trend for how Chinese are traveling now, he says, and the tourism board is focused on the luxury market, millennials, FITs, and business travelers.
Hand in hand with outdoors-focused tourism, many Chinese are now looking at ways to be physically active when they travel. The Beijing 2022 Olympics delivered a major opportunity to world leading winter sports destinations like Switzerland. Water sports have also been a major COVID-era trend in China, to the benefit of beach destinations like Thailand. However, as Kanjanaviroj points out, Thailand's many international marathon events are also a big draw for the Chinese market. In South Africa, another sporting event shows major promise for attracting Chinese visitors: The 2023 World Table Tennis Championships, to be held in Durban this May.
Human resources present the biggest challenge
Flight capacity and flight pricing is undeniably one of the most crucial challenges facing the recovery of Chinese international travel. But our speakers agreed that lagging capacity in human resources is also a major factor all the way from when a Chinese traveler first learns about available travel products to the time they check out of their hotel.
– Based on the Tourism Authority of Thailand's February 2023 roadshow, Kanjanaviroj observed that Chinese front-line travel agents are in need of updated training. While providing this, the tourism board also has the opportunity to update their products and resources available to the trade.
– Demand surged rapidly for Switzerland once borders reopened and the country was included on the original list of 20 destinations for group and package travel, says Chiani. But this also brought lots of questions from Chinese agents and operators, and the discovery that many Chinese tour operators who were once ADS-approved for organizing outbound trips, now needed to renew licenses that had expired during the pandemic.
– While high demand is positive, foreign visa centers in China have been overwhelmed. Chiani and Mohamed both noted that this had been the case for their countries, and that Switzerland and South Africa were in the process of rehiring visa center staff and getting back to normal operations.
– From DMCs to hotels, tourism staff in Thailand "disappeared" during the pandemic, says Kanjanaviroj. Now with the US, European, and Chinese markets all coming to Thailand, she worries that service might not be as efficient as before, and could affect guest satisfaction. Issues with reduced staffing are impacting the hospitality and tourism industries the world over. Chiani says she thinks this will normalize following a huge influx of revenge tourism to Switzerland last year, but that Swiss hotels are already booking up for this summer.
Chinese travelers embraced live streaming during COVID. But what about now?
South Africa, Switzerland, and Thailand all got into live streaming for the Chinese market during the pandemic. "It was a lot of fun to experiment," recalls Chiani, speaking from Tourism Switzerland's Beijing live streaming studio, which resembles an alpine cottage. One of their pandemic-era broadcasts was a live streaming fondue-making demonstration and tasting.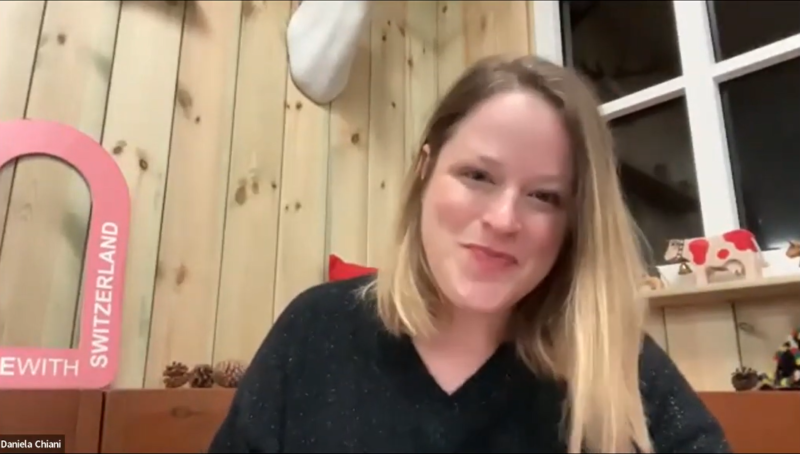 Daniela Chiani speaks from Tourism Switzerland's Beijing live streaming studio
South Africa ran live streams for both a B2B and B2C audience. Chinese viewers could experience a live South African sunset in a safari park and ask questions of the park ranger, while Chinese KOLs also brought Chinese trade and consumers to South Africa.
Thailand used live streaming for sales, even when outbound tourism was on hold. Partnering with Chinese media and KOLs allowed them successfully promote pre-sale products, says Kanjanaviroj.
But was this just a passing phase during the peak of the pandemic? South Africa's Mohamed certainly doesn't think so, based on his experiences in 2023. A broadcast of the opening of a mini South Africa museum in Dali, Yunnan Province, attracted more than 250k live viewers, thanks to the KOLs at the event. "A few days later, I found myself in a studio in Beijing, also generating a similar amount of views," he says, stating that "live streaming is very exciting place to be" now, especially if you can work with KOLs with huge fan bases.
For B2B, it's time to meet face to face
In 2023, tourism boards have wasted no time in bringing back offline events for the travel industry in China. Tourism Switzerland started on the 4th of January – the first working day of the year. The Tourism Authority of Thailand ran a roadshow at the end of February, focusing on Chinese cities that had resumed flights with Thailand. Outside of the core markets of Beijing, Shanghai, and Guangzhou, South Africa has organized events in Shenzhen, Chengdu, and Xi'an – as well as the aforementioned Dali.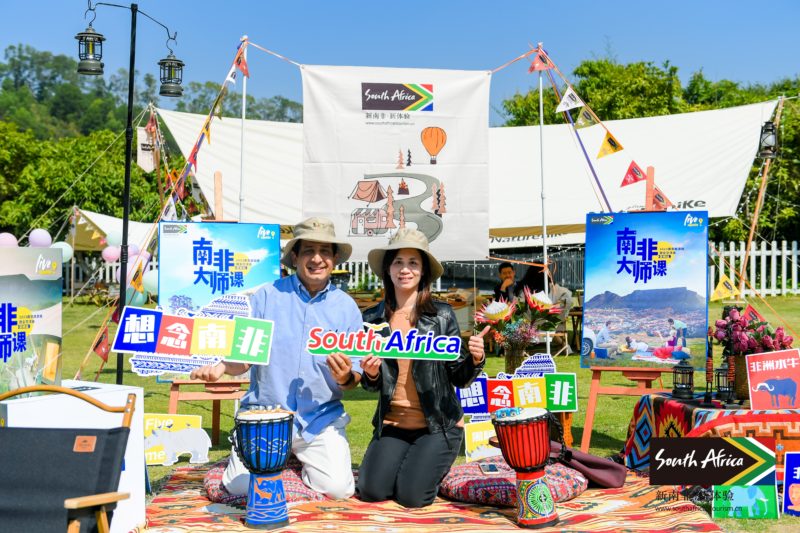 Mansoor Mohamed at South African Tourism's travel trade event focused on glamping, outdoors, and adventure, in Shenzhen, February 2023
"Tourism is about meeting" says Chiani, urging industry players to come to China now that they can. Kanjanaviroj describes tourism as a "personal touch industry," stressing the importance of face to face meetings for creating trust for both B2B and B2C.
Click here to discover the top Chinese travel trade shows you can attend in 2023