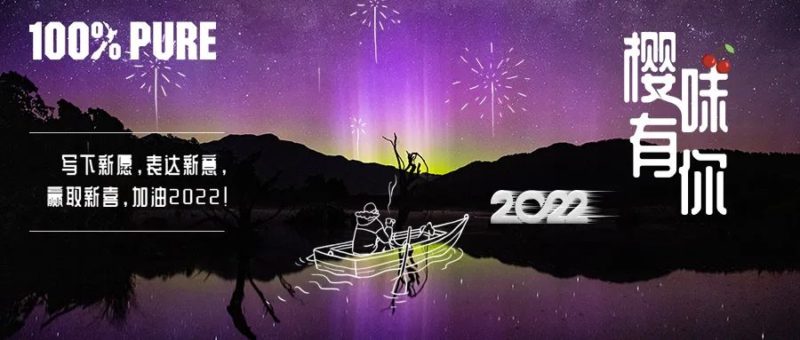 In December 2021, Dragon Trail worked with Tourism New Zealand to launch an interactive campaign to reengage the Chinese travel trade through a WeChat mini-program and competition. The campaign was created to keep the New Zealand brand alive in the hearts and minds of the Chinese travel trade and strengthen trade relationships.
At a Glance Results:
– +190,000 page views
– Nearly 20,000 unique visitors
– +1,450 posters created by +780 users
UGC Poster Campaign
Chinese travel trade professionals joined Tourism New Zealand's WeChat campaign using the mini-program developed by Dragon Trail International to create their own unique posters featuring New Zealand. They could opt to either use photos from the tourism board's online gallery or upload their own photos, then add a personal message and choose the poster design.
The first round of the campaign, from 16-26 December, asked travel agents to share their memories of New Zealand. This prompted the travel trade to recall their good experiences in New Zealand, reconnect to the destination, and prompt others in their WeChat contact circle to do the same. The second round of the campaign, held from 29 December-1 January, looked towards the future and asked participants to share their wishes. "My wish is that in 2022 I'll be drinking coffee in Christchurch with my colleagues," wrote one user. "I truly believe that a beautiful rainbow always comes after a storm," wrote another.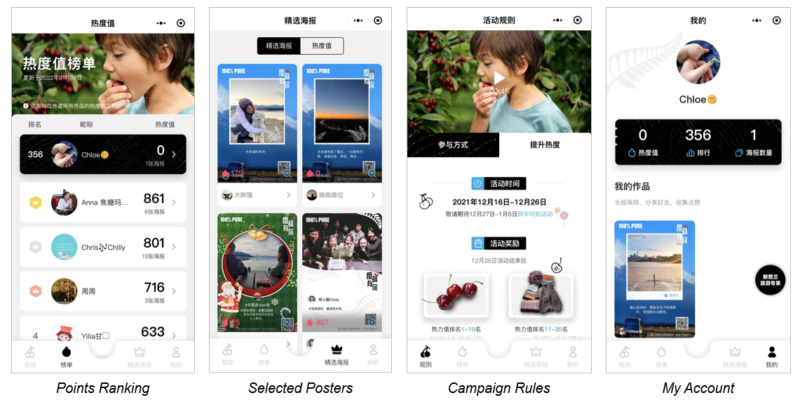 Points were awarded for how many likes users' posters received when they were shared on WeChat Moments, with prizes awarded for the top scores. In addition to being posted on the Tourism New Zealand B2B WeChat account, the campaign was also promoted by Dragon Trail through the China Travel Academy WeChat account and to travel trade chat groups with thousands of members.
In total, more than 780 Chinese travel trade professionals participated in the campaign, creating more than 1,450 posters. Other posters included sentiments such as "Separation is temporary, reunion is everlasting," "Sometimes I think, if I could travel now, my first stop would definitely be New Zealand," and "An octogenarian who had traveled to more than 50 countries once told me: 'If you've been to New Zealand, you have no regrets in life.'"
Tourism New Zealand's latest B2B campaign and ongoing engagement keeps memories and tastes of New Zealand fresh in the minds of Chinese travel agents, while strengthening trade relationships, and providing updated information.
Please click here to learn more about Dragon Trail's B2B marketing solutions, and contact us directly to speak about how we can help your destination or business stay top of mind with the Chinese travel trade.