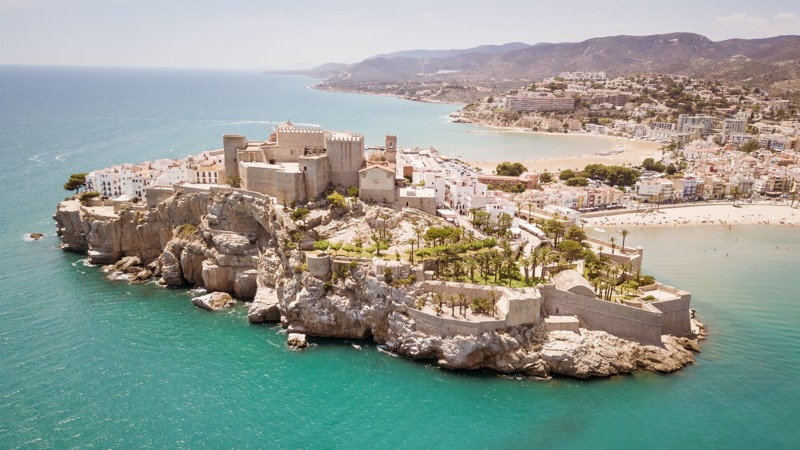 Peñíscola, on the north coast of the Region of Valencia. The town is home to a 13th century castle and several music festivals
How can a regional tourism board attract Chinese tourists to add new destinations to their travel itinerary? We spoke to Ernesto Tonda, Manager of Promotion at the Region of Valencia Tourism Board (TCV), about Chinese social media marketing, links between China and Valencia, and the potential for tempting Chinese visitors off the beaten track.
According to figures from Turespaña, in 2019 some 700,000 tourists from China traveled to Spain. How many of these tourists visited the Region of Valencia before the pandemic? When did TCV first recognize the importance of the Chinese market?
The numbers speak for themselves. China is by far the largest source market for tourists globally. Additionally, the profile of the Chinese tourist is associated with quality tourism that is so in demand for any destination. For years now, both Spain and the Region of Valencia have considered China as a preferential market. Of the 700,000 Chinese tourists who traveled to Spain in 2019, the Region of Valencia was the main destination for just over 20,000. However, it is estimated that nearly 125,000 visitors from China stayed in hotels in our region after having visited other Spanish destinations, which was 14.1% more than in 2018.
What are the main attractions of the Region of Valencia for the Chinese market?
The Region of Valencia appeals for many reasons. The climate, without a doubt, is one of the many assets. We enjoy about 300 days of sunshine a year and an average temperature of over 17 degrees. Although Chinese tourists are associated with certain products such as cultural or shopping tourism, the market is constantly evolving, and they are increasingly looking for personalized trips and unique experiences.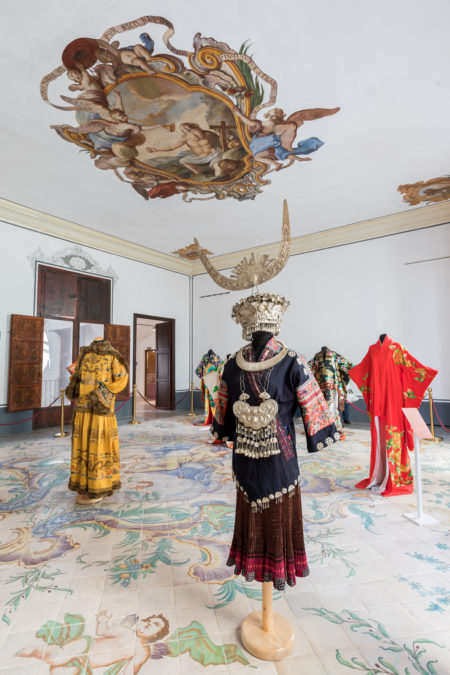 Historically, China and the Region of Valencia were closely linked by the silk trade
If we had to highlight an attraction of particular interest to the Chinese visitor, we could talk about the Silk Road. Valencia's most flourishing stage, historically, was closely linked to the silk trade, and it has been part of the UNESCO and World Tourism Organization programs since 2015 to highlight the historic trade routes that linked China with Europe. However, this is just one aspect of the Region of Valencia's great artistic and cultural legacy, which includes 11 UNESCO World Heritage Sites, numerous museums, and international and national festivals.
Gastronomy is another important aspect to take into account. Valencia is famous as the birthplace of paella. The Region of Valencia has 22 restaurants with at least one Michelin star, and three appellations of origin for wine.
Market surveys and reports on Chinese tourist preferences by Dragon Trail have shown increased interest in nature activities and rural tourism. How can the Region benefit from these new trends?
Despite the fact that the Region of Valencia is a destination known for its sun and beaches, it is one of the most mountainous regions in Spain. Between hotels, apartments, campsites and rural guesthouses, its inland accommodation comprises more than 50,000 beds. Its inland destinations include some of the most beautiful towns in Spain, such as Morella, Vilafamés or Bocairent.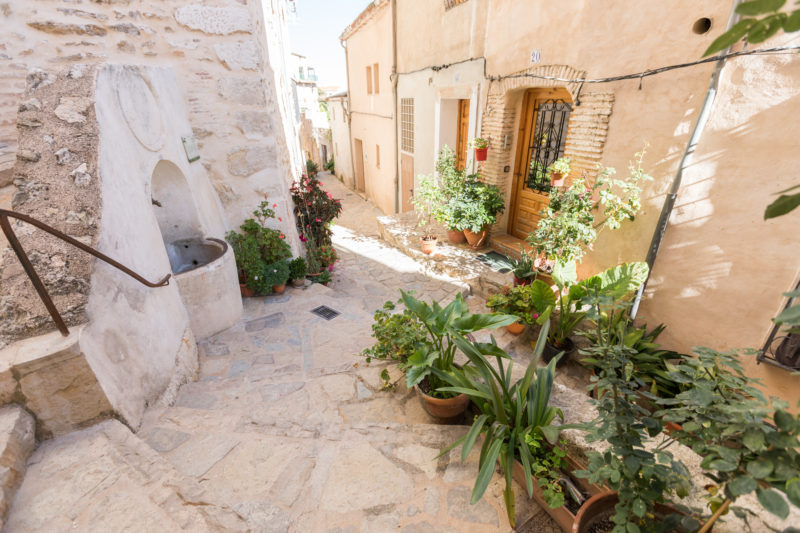 The medieval village of Bocairent
The Region of Valencia has a wide network of marked hiking trails, 22 natural parks, 10 mountain bike centers and 11 climbing areas. There are numerous active tourism companies that organize any type of activity, from horseback riding, to kayaking or rafting, to hot air ballooning, paragliding or skydiving.
On which Chinese social networks is the Region of Valencia currently present?
When we started our social media strategy for the Chinese market at the end of 2020, we considered that the two fundamental channels to promote the destination were WeChat and Weibo. We have now been publishing original content on these two social networks for more than a year, and haven't had to wait long to see results. According to the rankings prepared by Dragon Trail, the Region of Valencia's account on WeChat is always in the Top 10 DMO accounts. Due to the emergence of different video platforms, such as Douyin, WeChat Channels or Kuaishou, this year we also opened an official account on WeChat Channels, where we are publishing both localized videos for the Chinese market, and exclusive original videos for this market. TCV has also launched a website developed and designed exclusively for the Chinese market.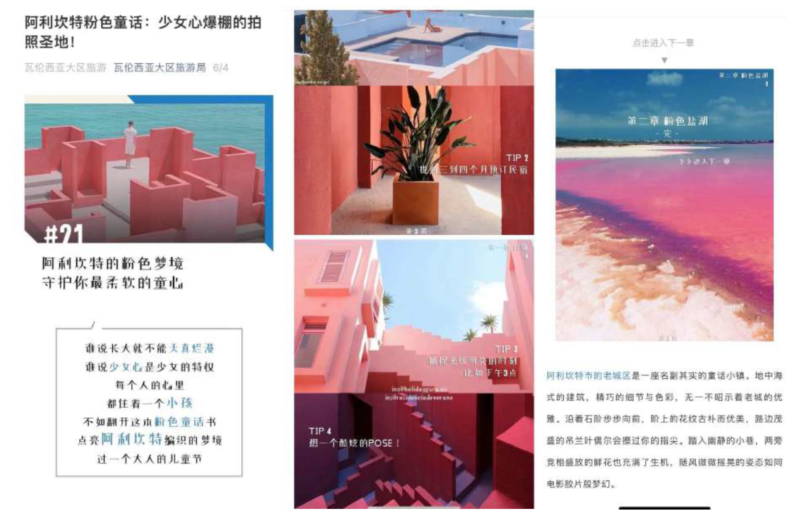 Why does TCV stay active on Chinese social networks despite the fact that the Chinese outbound market is still on hold?
The pandemic has done nothing more than delay, and in many cases increase, people's desire to travel. We are aware of the need to keep potential Chinese tourists informed about our offerings so that when the possibility of traveling resumes, the Region of Valencia will be one of the options that they consider. Stopping our efforts for this transitional period and then starting from scratch is not an acceptable option if we want to stand out as a destination in such a competitive market.
What kind of Chinese social media content has been the most successful to date?
We have discovered that content dedicated to publicizing the lifestyle and culture of the Region of Valencia arouses the most interest among our followers. One of the most successful articles was dedicated to the similarities between China and the Region of Valencia, in which silk and a love of fireworks were discussed. Content on the architectural and gastronomic wealth of our region is also very well received by our followers.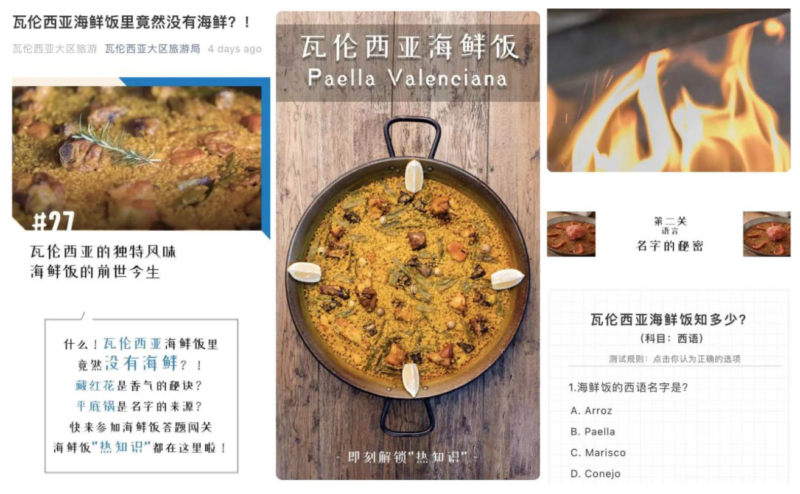 Valencia has been named the European Capital of Smart Tourism 2022. How will this recognition affect the traveler's experience?
Valencia has made a commitment to smart tourism for several years in order to transform the city into a model of sustainable, integrated, competitive tourism, which is also respectful of its heritage and its citizens. The city aspires to be the first carbon-neutral tourist destination in 2025 and has been the first European city to receive the double ITU and ISO certification as a smart destination, in addition to the Ulysses award for innovation and excellence in tourism. Our recognition as the European Capital of Smart Tourism also takes into account the work to convert Valencia into an accessible city with the elimination of barriers and pedestrianization of spaces. Our efforts to reduce the carbon footprint have been highlighted too, as well as the digital tourist information system offered by the Smart City platform, our wide and varied cultural agenda, and our status as a World Design Capital.
What was the profile of the Chinese tourist who visited the Region of Valencia before the pandemic? Do you think this profile will change when the Chinese outbound market returns?
A significant percentage of Chinese travel to the Region of Valencia was motivated by business, with a relatively modest number choosing the area as their first tourism destination in Spain. Our efforts, without forgetting the importance of business travel, are aimed at increasing the number of all types of tourists, especially when the growth potential of this market is very important.
Want to launch or enhance your marketing for China? Dragon Trail offers services in social media account creation and management, design, KOL marketing, short video production, website development and more. Contact us to discuss how we can help you reach future visitors from China.