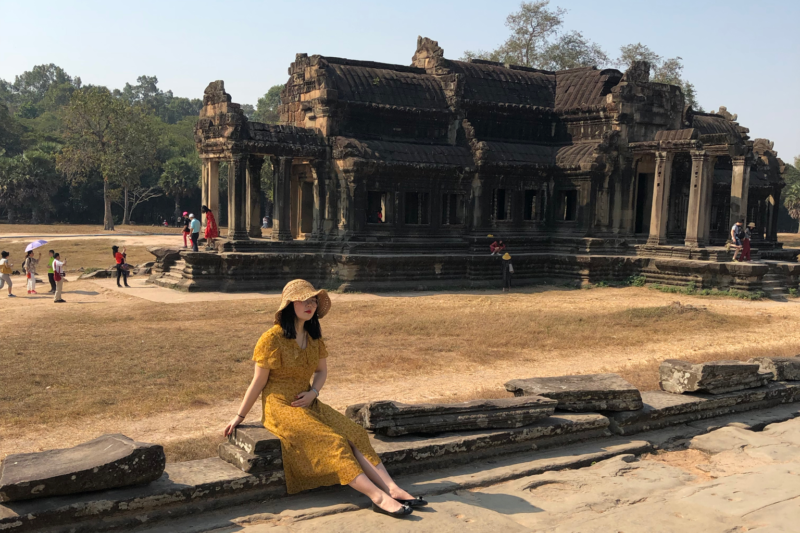 Cambodia has stressed that it will not be placing any travel restrictions on Chinese visitors (Photo courtesy of Shepherd Laughlin)
On 8 January 2023, China officially reopens. Quarantine for international arrivals will be scrapped. Testing and entry requirements will be simplified. Passports will once again be issued for "non-essential" purposes such as leisure travel.
What should the global tourism industry expect as a result? We've put together a forecast for where Chinese tourists will be traveling first, what kinds of tourists these will be, and the most effective tourism marketing tactics for 2023.
Are Chinese tourists really coming back?
Yes. In Dragon Trail's latest Chinese Traveler Sentiment Survey, conducted in November 2022, 17% of respondents said they would travel outbound as soon as possible after restrictions were relaxed. Another 21% planned to travel outbound within 3-6 months of reopening. A total of 52% would travel outside of mainland China within one year.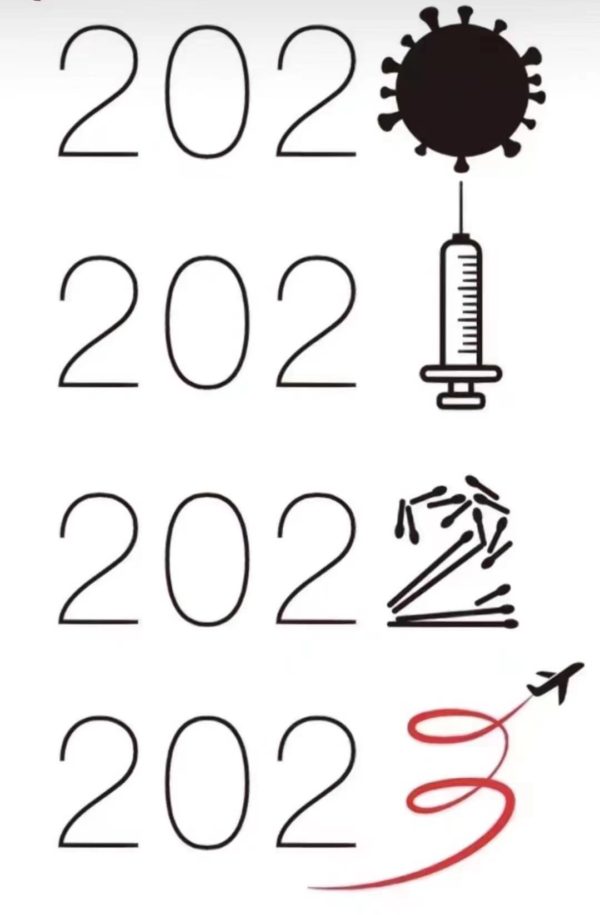 An illustration currently circulating on Chinese social media offers optimism for travel in 2023
Travel exhibition COTTM's end-of-2022 survey of international travel destinations and the Chinese travel industry found that more than 80% of respondents from embassies and tourism boards anticipated the return of Chinese tourists to their destination in 2023, with Q2 2023 the most likely period (31.6%). A survey of Chinese travel buyers by ITB China found that around one-third (32%) of Chinese buyers were optimistic that their business would recover within six months of reopening. Another 34% said they would recover within one year.
Who will travel first?
The first Chinese tourists to travel outbound will be independent travelers. This is certain, because China's ban on the sale of outbound group tours still has not been officially lifted as of 4 January 2023. They are likely to be experienced international travelers, too – if they already have a valid passport, that will allow them to travel sooner. We expect that because of factors such as COVID risk and the lack of group tours, these travelers will be on the younger side – likely millennials or older Gen-Z travelers. They will come from first-tier cities. Ctrip data showed that the top departure cities for flights immediately following the announcement of China's reopening were: Shanghai, Beijing, Guangzhou, Chengdu, and Hangzhou. Dragon Trail's research also found that women were more likely than men to say they would travel outbound as soon as possible after restrictions were relaxed.
Where will they go?
Asia is going to be the top regional destination for Chinese outbound tourists in 2023. This includes Southeast Asia, East Asia (Japan and South Korea), and Greater China (Hong Kong, Macau, and Taiwan). Asia always was and always will be the biggest regional market for Chinese outbound tourism due to its proximity, flight connectivity, and familiarity.
Dragon Trail's December 2022 Chinese Traveler Sentiment Report found that Hong Kong, Japan, Macau, Thailand, and South Korea were at the top of Chinese travelers' wish-lists. At the same time, beach and sea destinations are preferred by 51.8% of survey respondents, creating more opportunities for Southeast Asian destinations.
The Chinese travel industry agrees. COTTM's survey of 502 travel trade professionals showed a strong consensus that Southeast Asian countries will be a priority destination for Chinese outbound travelers – 46% chose this option. Other popular destination choices were Japan and South Korea (17.1%); Hong Kong, Macau, and Taiwan (13.5%); and Europe (12.6%). In ITB China's survey, Southeast Asia was identified as a hot destination for Chinese travelers after reopening by 76% of buyers, followed by island destinations (68%) and Japan and South Korea (66%).
Early January bookings data from Ctrip shows that the top 10 cities for outbound travel between New Year and Chinese New Year are: Taipei, Macau, Seoul, Singapore, Hong Kong, Bangkok, Tokyo, London, Los Angeles, and Sydney.
How will destination-country entry requirements impact Chinese travelers?
With infections peaking across China, some countries are now implementing restrictions on arrivals from the Chinese mainland. From the first week of January, countries requiring negative COVID tests for visitors from China include: Australia, Canada, France, India, Italy, Japan, Qatar, South Korea, Spain, UK, and USA. Malaysia will conduct health screenings such as temperature checks for arrivals from China, and monitor wastewater from flights. Japan and South Korea have limited the airports into which flights from mainland China can land. Morocco has banned travelers from China altogether.
The past three years have repeatedly shown that country-specific travel bans or restrictions do not prevent the spread of the virus or particular variants. Particularly in countries with no domestic COVID restrictions whatsoever, extra requirements for travelers from China do not make sense from a public health standpoint.
Chinese citizens are used to testing regularly for COVID and will need a test before returning home, so from this standpoint, one extra test should not prevent them from traveling. But with a wide choice of destinations for their first post-pandemic outbound trip, one with no testing requirements will appear friendlier and be easier to travel to.
Whatever the situation is for your destination, we recommend making the information about travel requirements or lack thereof incredibly clear for potential Chinese visitors and the Chinese travel trade. Changes are being made very quickly now, and there is conflicting information in the media and Chinese social networks about testing requirements for top destinations such as Thailand.
What kind of travel marketing will be most effective in 2023?
Research by Dragon Trail, ITB China, and COTTM shows that digital channels are the top sources of destination information for Chinese travelers, the leading way for destinations to market themselves in China, and the way destinations plan to market themselves in 2023. WeChat remains a particularly important channel, while Xiaohongshu and live streaming have stood out in the pandemic era as fresh ways to get travel inspiration.
That said, 2023 is the year for offline marketing to shine. After three years of not being able to travel and conduct in-person meetings easily, now is the time to hold physical roadshows, attend offline exhibitions, and bring the Chinese travel trade, media, and KOLs to your destination.
Dragon Trail is experienced in organizing offline trade and media events, FAM trips, and KOL partnerships. We also offer extensive services in digital marketing, including WeChat, Xiaohongshu, live streaming, Chinese website development, and much more. Read about our full range of services here, or contact us to discuss how we can help you stand out as the world's largest tourism market returns in 2023.