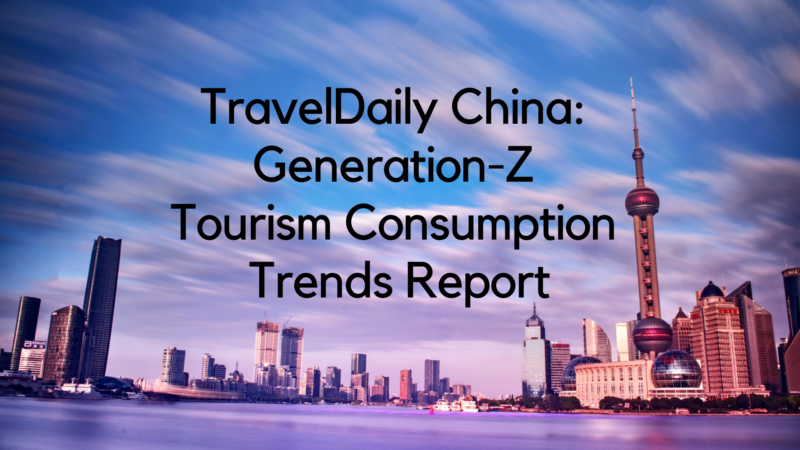 Chinese travel media TravelDaily has released a report on China's Generation-Z, which they define as the post-95 and post-00 generations. Click here to read the full original report (in Chinese).
Post-95 and Post-00 Chinese make up 13.2% of China's population, or 180 million. Coming of age in the era of mobile internet and increased consumption, China's Gen-Z has enjoyed material affluence and security, allowing them to focus more on their spiritual/social needs and pleasures. This generation has strong purchasing power, with more than 60% enjoying a monthly salary of RMB5,000 (US$716), according to the report.

87% of survey respondents said they liked or loved travel. Female respondents were more enthusiastic about travel than their male counterparts, with 90% saying they liked or loved travel.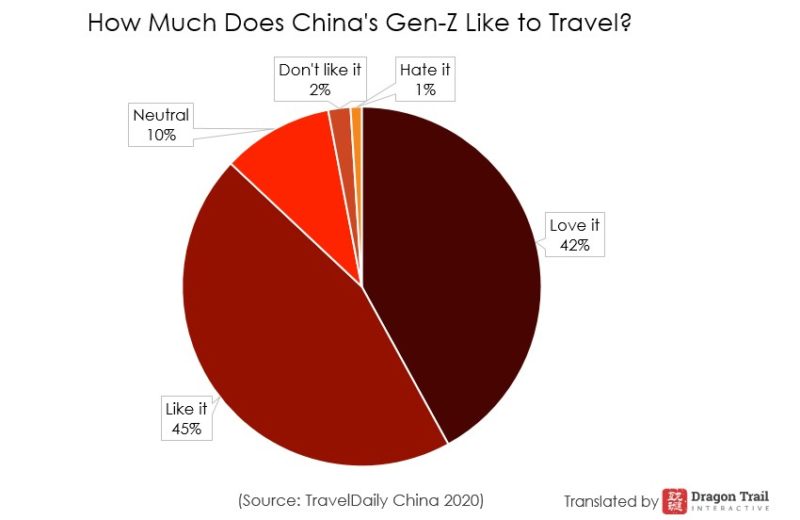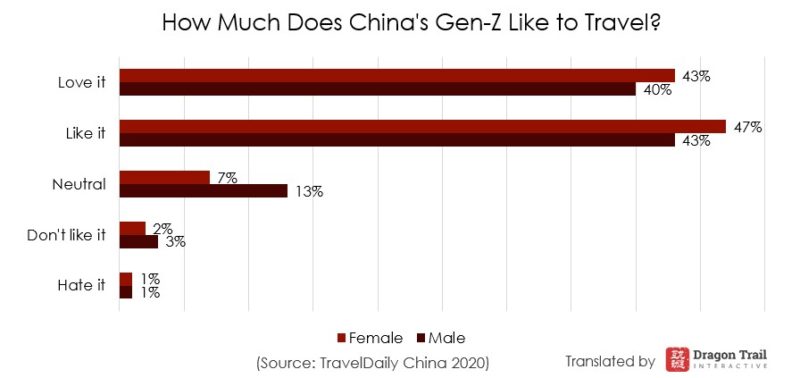 Travel is one of the top three areas where China's Gen-Z wants to spend more in the post-COVID era, after online shopping and education.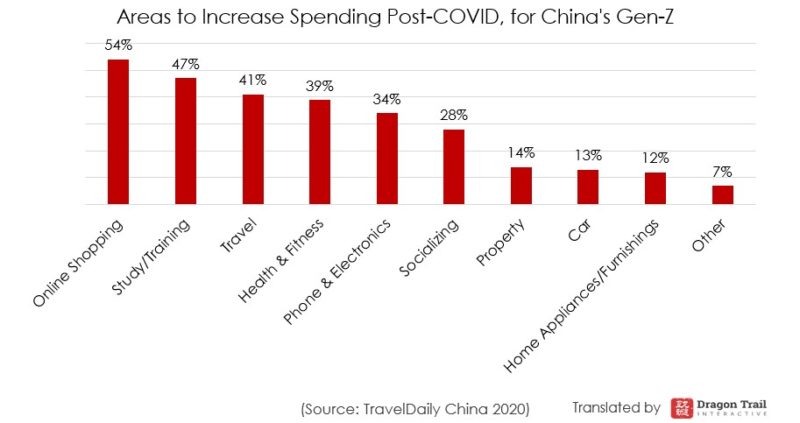 Reasons given by survey respondents for traveling shows a strong emphasis on the social and inter-personal benefits and opportunities for travel.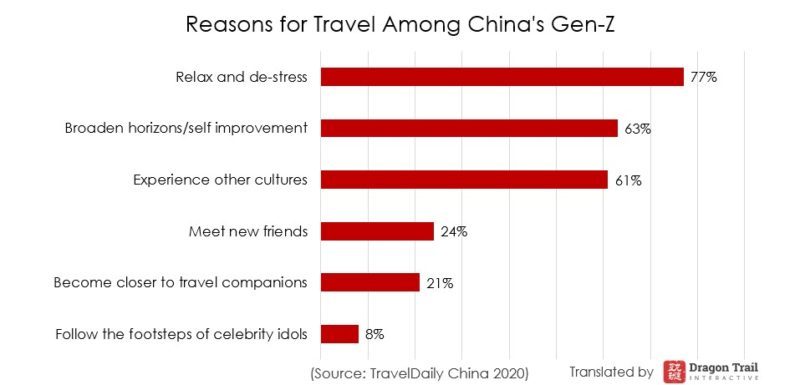 There is a very strong preference among this young generation for making all travel plans on one's own, with 65% opting for FIT.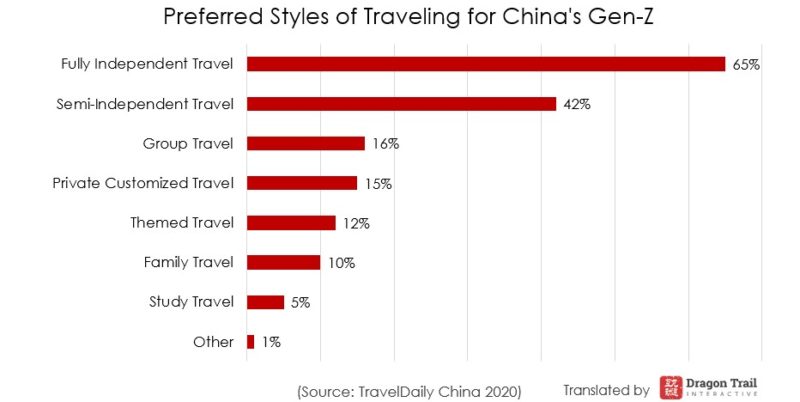 Safety and exploring personal interests are the top priorities for Gen-Z's travel – the same priorities revealed by Mafengwo's July report on Gen-Z.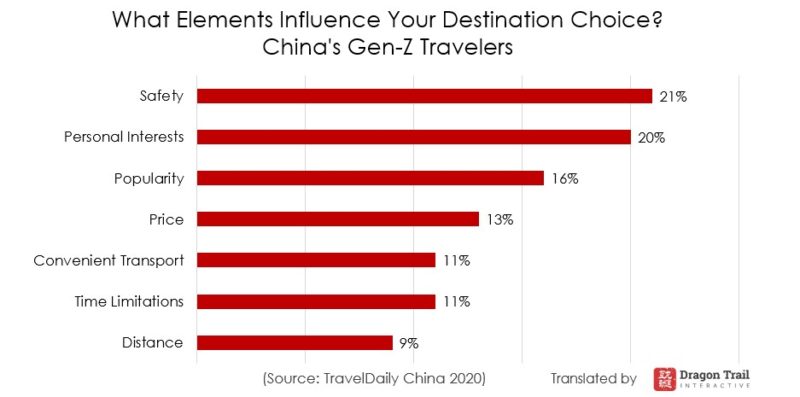 While culture and history are important attributes, natural scenery is currently by far the most appealing element about a travel destination.
Although only 10% of survey respondents chose family travel as their preferred way to travel, more than 60% do travel with their families.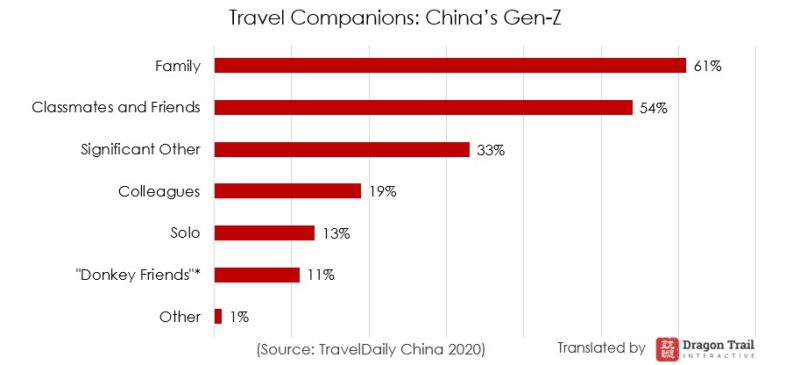 *"Donkey Friends" is a Chinese term for travel companions met online (such as on a Qyer.com forum) for the purposes of traveling together
Online channels are the most-likely source of travel information for China's Gen-Z, with text-based media consulted more often than video, despite video's popularity with young Chinese.
Online platforms are also where China's Gen-Z is most likely to book travel.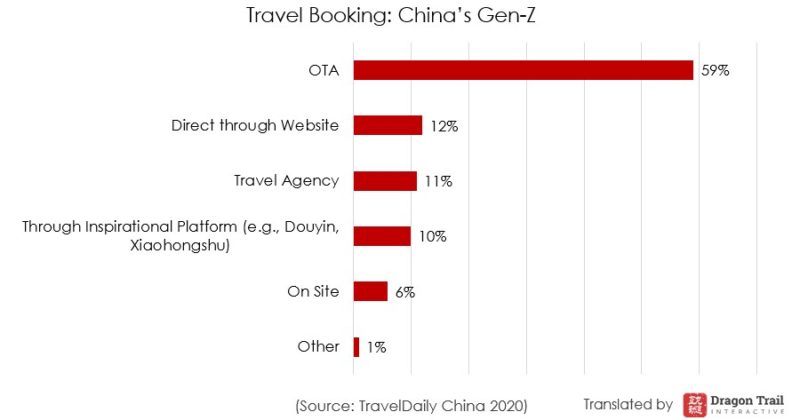 Currently, safety and hygiene are by far the most important factors for China's Gen-Z travelers when booking a hotel – a preference that is most likely affected by the COVID-19 crisis and its influence on traveler priorities.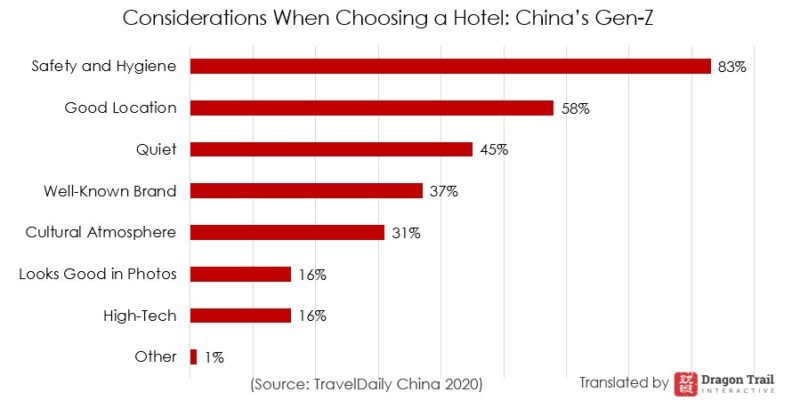 Trends in holiday shopping are fairly similar to research on the overall Chinese outbound tourism market, with local specialty foods and souvenirs the most popular items to purchase.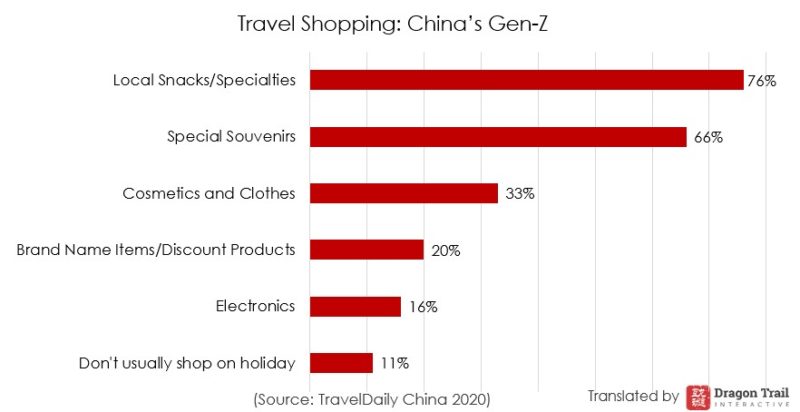 In line with many other market surveys, TravelDaily's report shows that the majority of China's Gen-Z travelers shares their travel experiences online – especially if the experience is either really good or really bad.