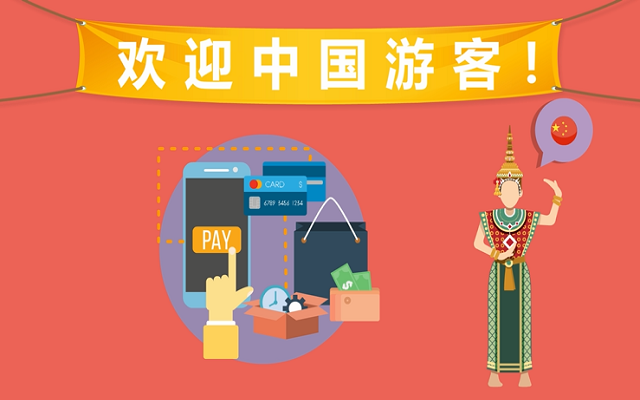 Close to 75% of outbound trips made by Chinese travelers in 2017 were to destinations in Asia. What are the top Asian destinations, why are they so popular, and how do Chinese tourists usually travel around Asia?
Click here to view the video.
Professor Outbound:
According to COTRI data, close to 75% of outbound trips made by Chinese travellers in 2017 were to destinations in Asia. What are the most popular destinations, and why are so many Chinese tourists traveling around Asia?
Interviews with Chinese Travelers
Which Asian countries did you travel to?
I went to South Korea.
I went to Thailand, South Korea and Japan.
In Asia I went to Thailand, Japan, Maldives and Singapore.
The Philippines and Vietnam.
For Labor Day in May I went to Japan.
Japan, Thailand, and Myanmar.
Which countries did you like the most and why?
I went to South Korea to study cosmetics. There are so many people in South Korea! They're very stylish, very modern!
Japan! Shopping and traveling around is very convenient with a developed subway system. There is no need to ask for directions, and there are many signs in Chinese.
I really like Thailand, I have been three times in the past few years. I only went to Bangkok and Chiang Mai. The food was great and the people were very friendly!
The Philippines, because it's not too commercial, and the environment is nice. The people are very helpful, warm and sincere.
I went to Japan, mainly because I like their architecture and their film culture. I spent 60,000 RMB on shopping, on beauty products, over-the-counter medicine and clothes.
When we went to Myanmar, it was just opening up, so we saw many different ways of living.
Where else would you like to go in Asia?
I would like to go to Japan, because I'm a beautician.
Maybe Nepal? Because it has a rich culture, I want to learn more about it.
This weekend I may go to South Korea, but it's not as appealing culturally.
I want to go to Japan! Because it's clean, the people are very polite, and their cosmetics and skin care products are great.
Animation
Chinese tourism to Asia
According to Ctrip data, 9 out of the 10 most popular outbound destinations for Chinese travelers in the first half of 2018 were Asian, with the US, in 10th place, the only exception.
While some regional destinations, such as Taiwan and South Korea, have seen recent periodic declines in arrivals from mainland China, such losses are typically offset by trips to other parts of Asia.
In 2017, the Chinese accounted for the largest group of foreign visitors by nationality in: Vietnam, Thailand, South Korea, Japan, Indonesia, Cambodia, Singapore, the Maldives and the three Greater China destinations of Hong Kong, Macau and Taiwan.
Why are so many Chinese traveling in Asia?
There is a wealth of short-haul destinations in Southeast and East Asia which are often served by direct flights from low-cost airlines. This means Chinese can travel from lower-tier cities rather than from major hubs, which typically serve longer-haul travel.
Because of the importance of Chinese tourism, many Asian destinations offer beneficial visa policies to Chinese nationals. This includes visa-upon-arrival in Thailand, Laos, Nepal and others, as well as e-visa services in Malaysia, Singapore and more. South Korea's Jeju Island offers visa-free entry for Chinese passport holders.
Many Asian countries offer a high-level of tailored services to Chinese visitors, ranging from payment services to signage and other linguistic assistance.
What kind of Chinese visitors travel to Asia?
Regional Asian destinations serve as 'starter' points for inexperienced Chinese travelers looking to take their first outbound trips. Such tourists tend to travel with package groups, on account of their unfamiliarity with overseas travel, as well as weaker foreign-language skills.
But on the other hand, independent travelers also tend to opt for easier-to-access regional destinations. This can range from adventure travel in Thailand (where FITs make up more than 60% of Chinese visitors) to shopping breaks in Seoul or Singapore.
Asian destinations are also typical for experiences such as graduation trips or getaways with friends. Instead of expensive hotels and flights, young Chinese can spend their money on food and activities on trips within Asia.
Prof. Outbound
Accounting for the large majority of outbound trips from China, travel to Asian destinations can take many different forms – showing that there is no such thing as 'the typical Chinese traveler'.