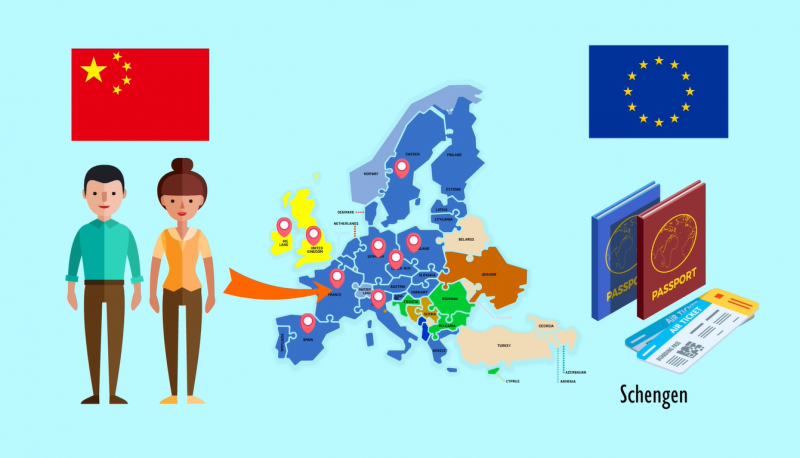 China is Europe's fastest-growing source market for overseas visitors and its second largest international source market after the US. Learn about the rise of FIT to Europe, fastest growing European destinations, visa policies and more.
Click here to view the video.
Professor Outbound:
Europe is the second most important region after Asia for Chinese tourists. Which kinds of Chinese travellers go to Europe, and which countries or areas do they visit?
Interviews with Chinese travelers
Which European countries have you been to?
France, Italy, Holland and Belgium.
France, Italy and Switzerland.
Italy, Switzerland (Zurich), Germany (Frankfurt) and the UK.
Holland, Belgium, France, and Russia.
Which countries did you like the most and why?
I like Italy the most. Italians are very friendly and open. The food is great. I like Sicily the best. The food in Sicily is similar to that of Southern China. The coast is beautiful and every small village has its own culture.
I will say Switzerland, France is nice too. France's culture is impressive. The humanistic environment is really nice. Switzerland's natural landscape really matches its architecture.
Zurich, Switzerland. It gives me [the feeling of a mix of] German, Italian and French culture.
Russia is very beautiful. The architecture, the people, they're beautiful. My mom really wanted to go, so she took me to Russia. She's very interested in Russia and art, in ballet and painting.
What's your overall impression of Europe?
Culture, history, and infinite number of museums, and for women who love shopping, it's also great!
Even the countryside in Europe is pretty and attractive. The buildings in the cities have long history, 300-400 years without any major changes to the environment. You get a feeling of being in a painting, with a very long history.
Paradise! If I may say! Chinese people don't understand that Europeans live in a state of romance!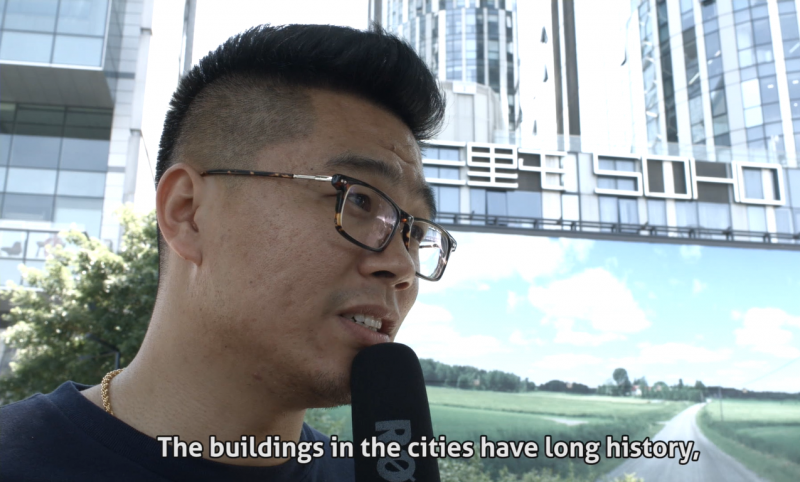 Animation
China is Europe's fastest-growing source market for overseas visitors and its second largest international source market after the US. Almost four million departures from China to Europe were reported in 2017, a 114% increase from 2010.
Visas
Chinese tourists can travel freely in any of the 26 countries in the Schengen Area using a visa issued by another Schengen member state. A number of non-Schengen countries such as Bulgaria, Croatia, Cyprus, and Romania allow entry to Chinese nationals in possession of valid Schengen tourist visas. Fellow non-Schengen states the United Kingdom and Ireland grant entry to Chinese nationals in possession of each others' tourist visas.
Beyond the EU, Serbia, Bosnia and Herzegovina, and San Marino allow visa-free entry to Chinese nationals, while Ukraine provides visas on arrival. Albania waived visa requirements for Chinese tourists between April and October, 2018, while Montenegro is visa free for Chinese tour groups.
Growing markets
The strongest growth in Chinese arrivals in the first half of 2018 occurred mostly in Central and Eastern Europe, Turkey, the UK and Greece. Balkan States such as Montenegro, Serbia, and Bosnia, and Herzegovina topped the list after introducing more streamlined visa policies.
Who travels?
Europe is increasingly popular among younger Chinese travelers, as well as for package tours and customized group tours for older visitors. Owing to perceived difficulties with visa applications and language barriers, the majority of Chinese visitors to Europe in the first half of 2018 traveled as part of groups. However, independent and semi-independent travel is increasing rapidly.
As a long-haul destination visited by higher-net worth Chinese consumers, European countries enjoy relatively high levels of spending by Chinese travelers.
How do they travel?
Chinese travelers typically visit a large number of different countries while in Europe in order to 'get the most value' out of a single trip. This trend is supported by both the Schengen visa and the geographic proximity of many countries.
Professor Outbound:
While the first wave of Chinese outbound travelers to Europe might have covered eight to ten countries within a two week-period, visitors are now seeking out slower-paced and more in-depth tours that offer the chance for deeper engagement with the local culture.