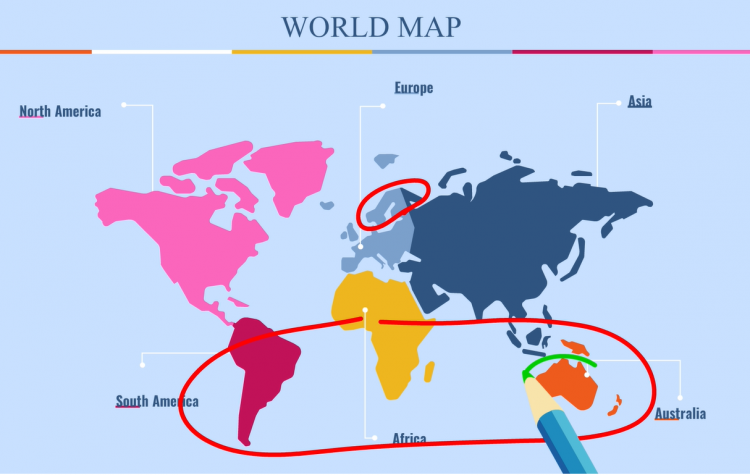 It is predicted that 30 million Chinese will travel internationally in July and August 2018. Find out their motivations for travel, top destinations, and most rapidly growing markets – as well as how Chinese summer travelers differ from traditional source markets.
Click here to view the video.
Professor Outbound
It is predicted that 30 million Chinese will travel internationally this July and August.
Interviews with Chinese Travelers
Overseas Student
After I finish my master degree, which is around like August 20th, I'm probably going to fly to LA. I am going to stay there for another month, because there is a grace period after our graduation. I've been to LA before, so it's not really… I do not need to do any research – You know, set up a date, get a ticket and I will be there already.
Visiting Friends & Relatives
This year I am going to the US for three weeks, mainly for leisure. [We will go] on a cruise, it's the first time I am going with my kid and my elderly [parents]. [The cruise] is from New York. My relatives booked it for me. There is no difference between [traveling] in summer or winter – it's more important if I have time. In winter in the US, I will go to some nice restaurants. [In summer] it's about the beach and relaxation.
Traveling with Kids
I do not like going to too many countries during one trip to Europe. This time I chose Germany, because it's relatively more stable. I do not like the heat, so in summer I prefer to go to cooler places.
I have been to Thailand, in South East Asia [in the past summer]. The kids are on summer break, so they have time.
Traveling with Students
I have been to Russia [in the summer]. I took some students. I am an arts teacher. My students only have time during the winter or summer break, so we chose summer.
Traveling with a Baby
This time our kid is too small, so we cannot go on a long flight. This time we will travel around China.
Traveling as a Couple
[During the past summers, we have been to] Japan, South Korea and Bali. [This summer] we will find another island, because I like to relax.
Solo Traveler
[In summer] I have more time and I like playing golf, so I am planning to find a destination in the south. My friend said that the Philippines are nice, so this summer I am planning to go there.
Animation
According to Ctrip and the China Tourism Academy's latest report on summer travel, avoiding the summer heat is the most important motivation for travel during this time, with Scandinavia and the Southern Hemisphere among the most attractive destinations. The number of sign-ups for Australia-New Zealand tours has increased by 50%.
The second biggest motivation for summer tourism is travel with children and study tours. 58% of Chinese outbound tourists travel with family over the summer.
Educational summer tourism more than doubled from last year. 30% of educational tour travelers come from the 9 million graduates this year, with a budget of more than 20,000 yuan per capita.
This can often involve study-themed summer camps for younger students, while older school-aged children will visit prospective overseas universities. English speaking countries like the US, UK and Australia, are among the most popular destinations.
The third largest reason for summer travel is the graduation trip. "Graduation tours" have become the most important way to celebrate the end of high school and university. Chinese outbound tourists are getting younger and younger, with 36% under the age of 18.
The top 15 most popular outbound travel destinations for 2018 summer travel are: Thailand, Japan, Singapore, Russia, Spain, USA, Vietnam, Malaysia, UK, Italy, Indonesia, Australia, Germany and Canada. Asia remains the most popular continent. Influenced by the 2018 World Cup, Russia jumped from 10th place last year to 4th place in the top summer travel destinations ranking.
For overseas beach holidays, Chinese travelers will typically pick regional destinations over long-haul ones, since they are cheaper and more practical. Phuket, Da Nang, Bali, and Mauritius are some of the most popular islands.
While Chinese visitors are drawn to Europe in the summer months, they are typically not going for the beaches. Among emerging European destinations, Greece and Croatia have tripled their total number of Chinese tourist arrivals within the past three to five summers.
Professor Outbound
In order to successfully draw Chinese tourists to long haul destinations in the summer, it is important to offer more than 'relaxing' scenery or beach breaks that may be of interest to traditional source markets. Looking to make the most of their time abroad, increasingly independent Chinese travelers are eager to take part in 'experiences' that can help them engage in the way of life of their host country.