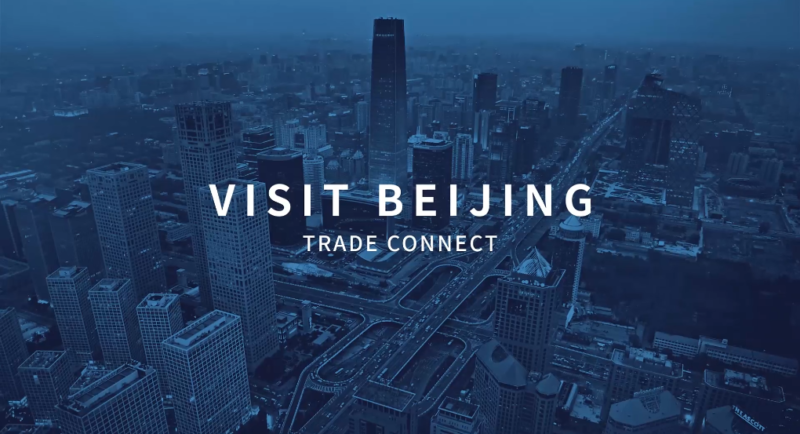 Over the past two years, the Beijing Municipal Culture and Tourism Bureau has worked with Dragon Trail to maintain relationships with the international travel trade, and provide extensive training and updates on the city's tourism and MICE resources.
Starting from September 2020, these activities include a major industry forum, the Beijing Tourism Expert training program, and most recently the introduction of the Trade Connect B2B hub and virtual event series. While inbound tourism to Beijing has yet to restart, the city's tourism board is committed to engaging and empowering its global B2B partners in anticipation of China's reopening, while focusing on key areas for increasing knowledge about Beijing's resources for inbound travelers.
Inbound tourism promotion is built into China's 2022 14th Five-Year Plan Tourism Development Strategy, with the aim of welcoming visitors back to China with world-class infrastructure and improved travel experience. As the capital city and host of the 2022 Winter Olympic Games, Beijing is leading the way.
Online Forum
To share with the global tourism industry how Beijing tackled many of the most challenging issues facing international tourism during the pandemic, with a look ahead to a new era of global travel, the Beijing Municipal Culture and Tourism Bureau held a two-day event in September 2020: The "Beijing Culture and Tourism Global Online Strategic Forum – Restart Travel, Together with Beijing."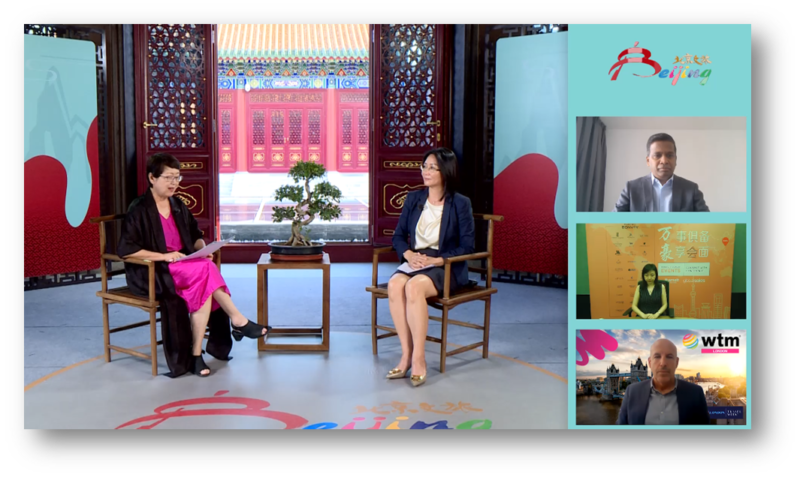 Dragon Trail helped to recruit more than 30 expert speakers from the global tourism industry, organize panel topics and moderate the discussions, provide translating and subtitling, filming, and pre- and post-event publicity, and virtually host the event. The forum offered sessions timed to suit all world regions, with presentations in English, Mandarin, Korean, and Japanese, and a choice of subtitles in simplified Chinese, English, Korean, Japanese or Spanish.
Click here to learn more about the forum, and watch on-demand recorded sessions
Beijing Tourism Expert
Launched in March 2021, the Beijing Tourism Expert program kept the international travel trade engaged and up to date on Beijing's tourism resources, with a set of eight "Fact Packs" – self-study courses filled with practical tips and recommendations for travel planners – eight webinars, and a product catalogue of essential information. The Beijing Tourism Expert program covered topics from winter tourism and luxury travel, to practical tips for selling Beijing as a destination and arranging everything from transport to mobile phone plans. Travel agents who completed all eight fact packs and attended or listened to the on-demand playback of all eight webinars, received an official digital certificate from the Beijing Municipal Culture and Tourism Bureau, with bonus incentives for the top learners.
Click here to check out the Fact Packs and Beijing Tourism Expert webinars
Webinars and Roundtables
Starting in September 2021, Dragon Trail has helped Beijing to organize, host, and promote a series of six virtual events in five languages, focusing on key themes chosen by the Beijing Municipal Culture and Tourism Bureau, including MICE, Beijing 2022 and winter tourism, and intangible cultural heritage.
We conducted webinars in multiple languages for different markets, with content in English, Mandarin, Japanese, Korean, and Spanish. One session was held together with the city council of Wellington, New Zealand – Beijing's sister city, and another was a joint event held in partnership with the Seoul Tourism & Sports Bureau.

A tour of Beijing Olympic venue Shougang Park, as part of one of the Trade Connect Webinars
Each webinar began with a brief introduction, followed by an online roundtable discussion that brought together multiple industry experts. The webinars were held live, with on-demand playback available through the Trade Connect platform.
Click here to check out the webinars and roundtables
Trade Connect B2B Hub
The Trade Connect program also includes an easy-to-use online database of Beijing's tourism resources, which is constantly being expanded. Users are able to find multi-lingual listings for attractions, accommodation, tour operators, itinerary themes, tour guides, and other suppliers. An online meeting platform then allows for the travel trade to connect with suppliers and conduct one-to-one meetings.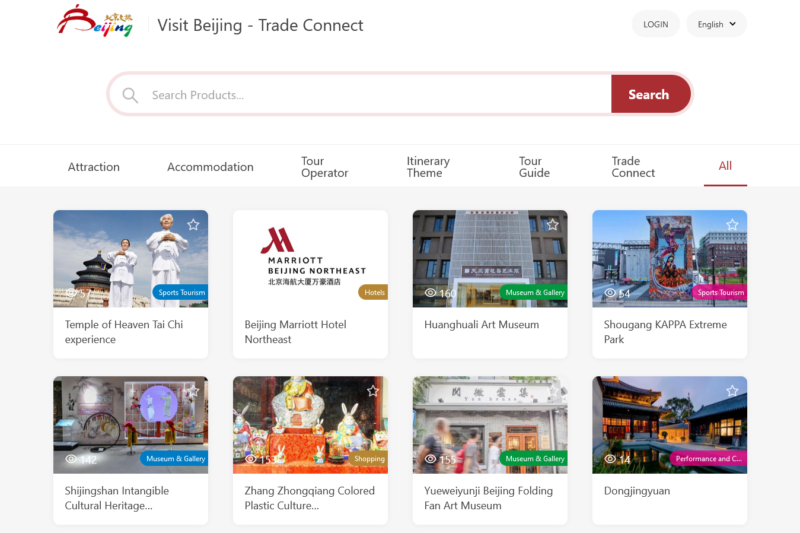 Click here to visit the Trade Connect B2B Hub
Beijing Brainiac
Beijing Brainiac is a fun online quiz game for the travel trade to test their knowledge of Beijing's tourism resources, including history, attractions, cuisine, and practical information for getting around – all based on the Beijing Tourism Expert program's Fact Packs.
Chinese Tourism Stays Connected
Just as destinations outside of China have continued to inspire Chinese consumers and maintain trade partnerships by using digital platforms and tools over the past two years, Chinese tourism boards have done the same. Since the pandemic, China's tourism offerings have developed considerably to meet increased demands from the domestic market. At the same time, Chinese destinations want to share information about these and other developments with the global travel trade, as well as keeping in contact with industry partners around the world.
In addition to a webinar and roundtable created especially for the South Korean travel trade, and Korean-language listings on the Trade Connect Hub, Beijing is also targeting the Korean consumer market, with large screens in central Seoul and in the city's subway stations since January 2022 broadcasting scenes of Beijing as a winter tourism destination, as well as its must-visit areas for culture and fashion.
While Beijing can be seen as leading the way with overseas tourism promotion, other Chinese destinations are also maintaining ties to the global travel industry and making sure they're ready for post-pandemic visitors. In 2021, the province of Shandong and Anhui province's Huangshan area both hosted hybrid events for the Chinese and global trade. Guizhou province's Guiyang is also getting ready to become a new transit hub offering 144-hour visa-free entry for foreigners, joining cities like Shanghai, Beijing, Tianjin, Chengdu, Kunming, and Guangzhou.