Japan National Tourism Organization's WeChat article on Japan's best places to watch sakura (cherry blossoms) received nearly 45,000 views, making it by far the most popular WeChat article published by national and local tourism boards since the start of the year. The average page views of popular WeChat articles for destination organizations normally range between 10,000 to 20,000.
This week's most popular NTO's article was published by Dubai Department of Tourism & Commerce Marketing. The post's embedded video promotes extreme and romantic experiences for couples visiting the city, showcasing activities such a bob sliding, riding an air balloon or or dining in the desert.
Air Asia totaled the highest page views this week reaching over 200,000. British Airways's video about a long distance relationship attracted more than 50,000 readers.
To follow our weekly ranking, subscribe to our monthly newsletter or visit our LinkedIn account, or read our company's blog.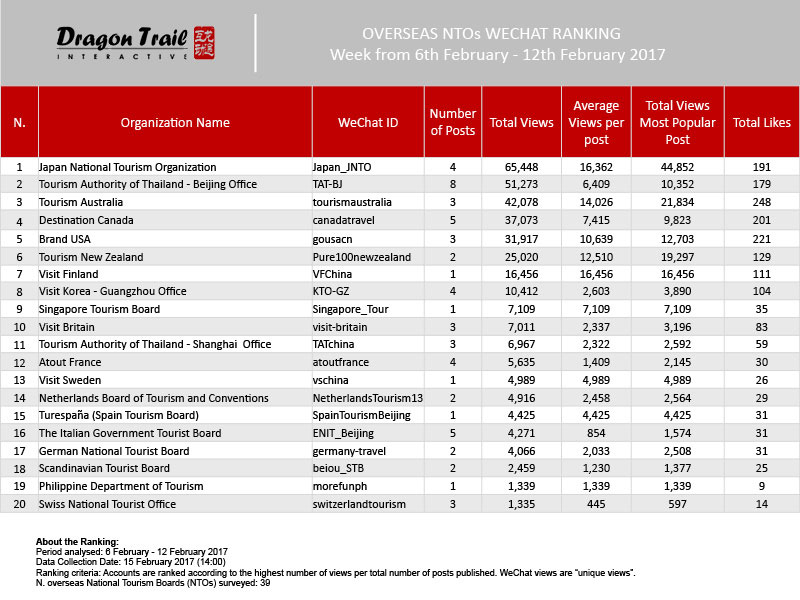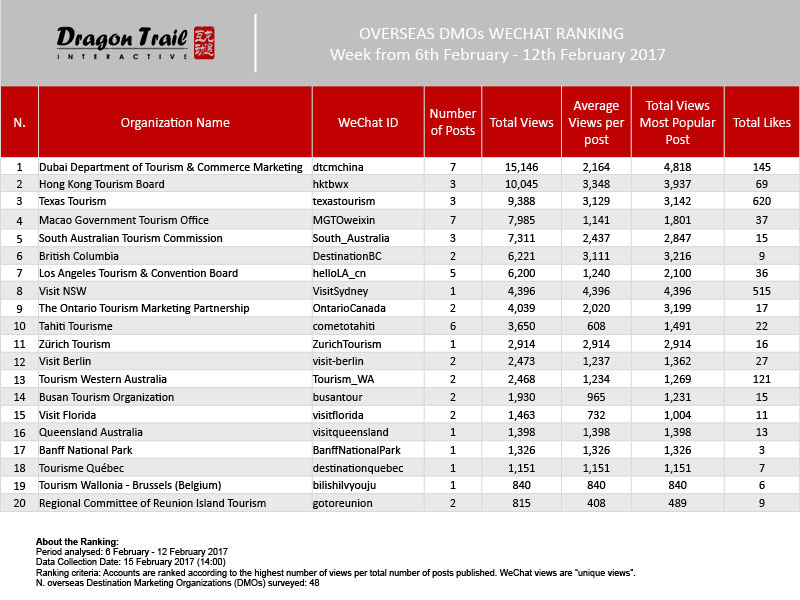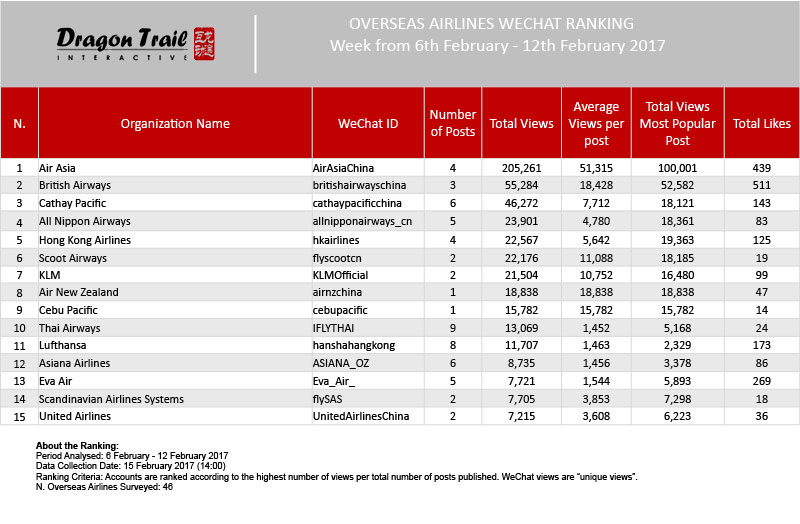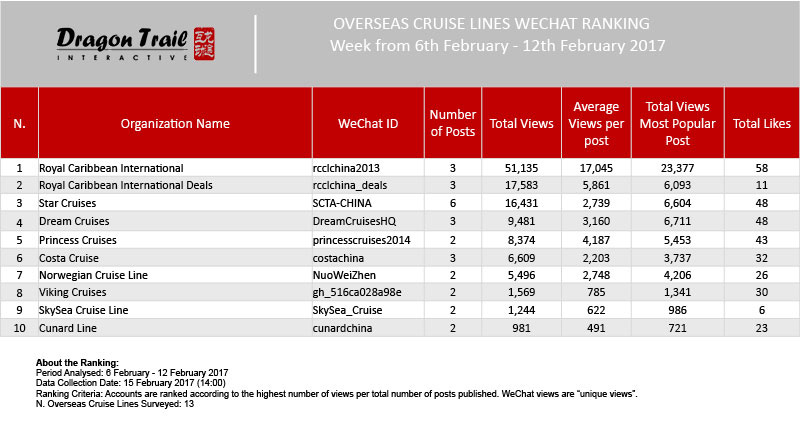 Cannot find your organization on the list?
If you do not see your organization on the ranking, feel free to get in touch with us and we will let you know where you are positioned. If your organization account has not been surveyed, provide us with your account ID, name and your contact details and we will make sure to add it in our database.
Contact us at michaela.mentasti@dragontrail.com
About the data: The data is jointly collected and compiled by Dragon Trail Interactive and Dingla, a B2B travel marketing platform assisting foreign organizations build long term travel trade relationships in China.
About the Ranking:
Ranking criteria: Accounts are ranked according to the highest number of views per total number of posts published. WeChat views are "unique views".
N. overseas National Tourism Organizations (NTOs) surveyed: 43
N. overseas regional and city Destination Marketing Organizations (DMOs) surveyed: 53
N. overseas airlines surveyed: 47
N. overseas cruise lines surveyed: 13