Bora Shnitman, former Israel Tourism Attaché & Director at Israel Ministry of Tourism, has officially joined Dragon Trail Interactive as Vice President of Client Strategy.
After taking office, Bora will be based in Beijing and lead the marketing research and strategy team to drive strategic planning and execution for the digital marketing strategy business of Dragon Trail, reporting directly to George Cao, the company's Co-founder and CEO.
Bora has a BA in International Relations and East Asian Studies from Hebrew University in Jerusalem and holds an executive MBA from Haifa University. He fulfilled the role of Israel Tourism Attaché to China between 2015-2019. Bora has extensive experience of working in international marketing, PR, international tourism and business project management. In his free time, he likes to explore new destinations in China and worldwide, practice yoga, photography and improvisation.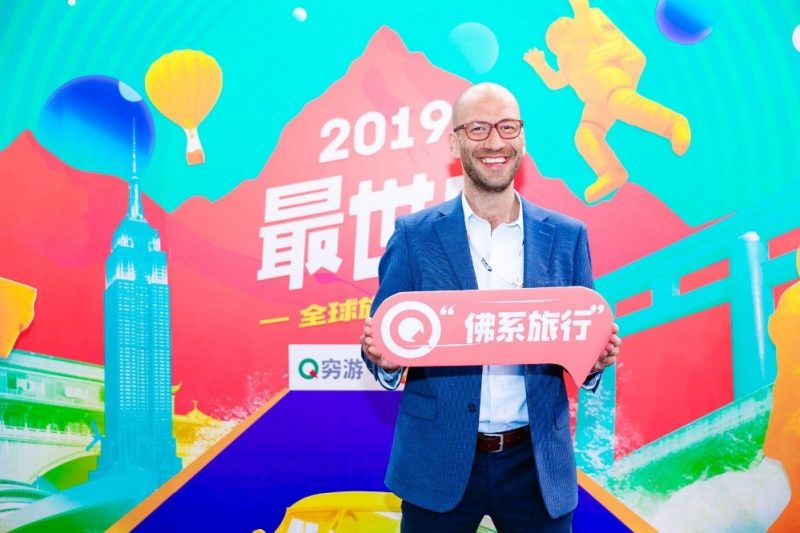 Bora Shnitman, Vice President of Client Strategy, Dragon Trail Interactive
At the end of 2019, Dragon Trail built a new Market Research and Client Strategy team, with team members based in Beijing, Shanghai, and Xi'an. Lele Gao, the Director of Client Strategy, leads the strategy team to drive digital marketing strategy planning. With over 10 years of experience in the Chinese hospitality industry, she served as Assistant Director leading Overseas Hotel Department for WeHotel under the Jin Jiang Group, specializing in travel distribution and marketing technology. Lele holds a bachelor's degree in Hospitality & Tourism Management from Purdue University. Mengfan Wang, Manager of Research, is responsible for market research, consumer insight, and data analysis. She has worked for the Visit Philadelphia and has a keen insight into the effectiveness of market research, industry trend analysis, and activity effectiveness assessments. Meng graduated from the Department of Psychology at the University of Southern California and holds a master's degree from the University of Houston's Hilton College. Lele and Meng report directly to Bora Shnitman.
Bora's addition and the establishment of the Market Research and Client Strategy team will further enhance Dragon Trail's deep understanding and insight into the global travel market, and strengthen the team's customer service capabilities, so that the company can continue to provide comprehensive, forward-looking and efficient digital marketing solutions to clients.
For PR enquiries please contact Megan Hu at pr@dragontrail.com.