With Dragon Trail's 10th anniversary summit, China: The Future of Travel, just over two months away, we're excited to announce a preliminary list of speakers, supporting organizations, and an outline of the event schedule.
The summit, held in Beijing from May 19-21, 2019, will help attendees develop, grow and future-proof for the new kind of Chinese tourism that has emerged in this decade by bringing them up close and personal with real travel experts, influencers and travelers themselves.
For more information on event pricing, hotel and other details, and to apply for your place, please visit www.chinafutureoftravel.com
Speakers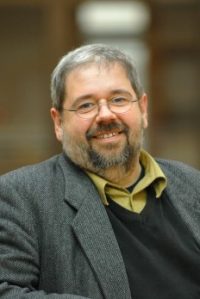 Prof. Dr. Wolfgang Arlt is the founder and director of COTRI China Outbound Tourism Research Institute, which he established in 2004, with offices in Hamburg/Germany and Beijing/China. COTRI is the leader of market research and product and strategy development consultancy project for leading international companies and organizations. Prof Arlt holds a M.A. in Sinology (1985) and PhD in Political Sciences (2002) from FU Berlin, though his study of China started even earlier, in the 1970s. He has worked as a publisher, journalist, consultant, organizer of fairs and exhibitions and as owner of outbound and inbound tour operator companies, all in connection with China, tourism and transportation.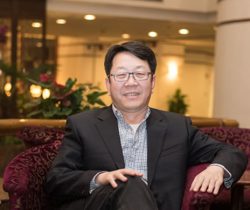 George Cao leads the Dragon Trail team with more than 20 years of experience in the travel and technology industries in China and America. An accomplished entrepreneur, George previously co-founded two travel meta-search engines: California-based Search Party and Beijing-based Go10000.com. During his time in Silicon Valley, George worked for WorldRES, one of the early B2B hotel distribution platforms and Talus Solutions, a leading revenue management solutions company based in Mountain View, California and Atlanta, Georgia. As a recognized expert in digital marketing and Chinese outbound tourism, George is often interviewed by the media and invited to speak at international conferences.
Sylvie Chen has extensive world travel experience, and has also worked in the tourism industry, focusing on luxury travel from Greater China, since 2002. Her roles include leading tours, developing new tour itineraries and maintaining supplier relationships, and presenting and selling the tours to high-end and incentive clients from Taiwan and mainland China. She founded HYT Travel Marketing in Hong Kong in 2015, and currently works as a market consultant, events organizer, and business development professional for Western tourism and events companies. Additionally, she has years of experience working in polar tourism, as both a market consultant and on-board expedition team for polar expedition companies.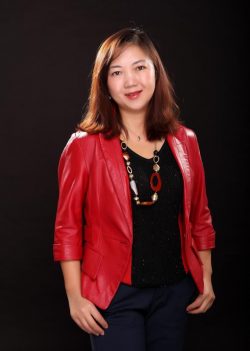 Ge Mu, is Vice President of CAISSA Travel, one of China's leading travel agencies. She has worked for the company since 2000, managing more than 10 different divisions, including MICE, cruise tours, marketing, Europe theme tours, leisure tours, and others. Ge is currently in charge of global destinations management at CAISSA headquarters.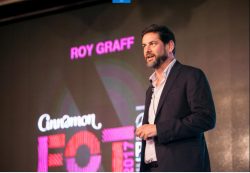 Roy Graff, Dragon Trail's Managing Director – EMEA, has over 20 years of experience working in and with China in the tourism, hospitality, luxury retail and digital marketing sectors. He is the author of the book, China, the Future of Travel, and frequently serves as a media commentator and public speaker at leading travel and tourism conferences. Prior to joining Dragon Trail, Roy provided strategic advice to organizations including Skyscanner, VisitBritain, PromPeru, Eurostar, Tourism Ireland, Peninsula Hotels and Resorts among many others. In the early 2000s he headed Gullivers Travel Associates' development of the independent travel business in China in the early days of Chinese outbound tourism.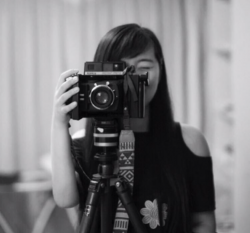 Chris Li is Director of the Weibo Travel and Sina Travel channels, with over 160,000 followers on Chinese social media platform Weibo. She is a producer of the celebrity travel video program Travel – Feel the World, and has seven years of experience working in travel media.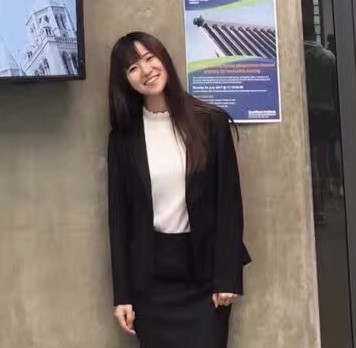 Dannie Wu is Brand Manager at Zuzuche, China's leading outbound self-driving travel platform. She is passionate about international travel and studied marketing in London. In her role at Zuzuche, she is responsible for the company's brand and marketing promotions, including managing cooperation projects with tourism authorities and other partners.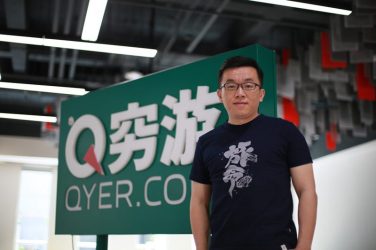 Bryan Xiao is the founder and CEO of Qyer.com, the largest Chinese overseas online travel platform and community. Bryan also incubated travel lifestyle brand JNE. He graduated from HAW-Hamburg and worked at Yahoo Germany before founding Qyer in 2004.
Silvia Zeng, Senior BD Manager of Tencent International Business Group, is mainly responsible for Tencent's brand solutions towards travel and hospitality clients in new overseas markets. She has extensive experience in the travel and hospitality fields, and marketing expertise, especially with the Tencent ecosystem. In the past, she provided strategic advice to organizations including the Department of Tourism and Commerce Marketing Dubai, Tourism New Zealand, and Dubai Expo 2020, among many others.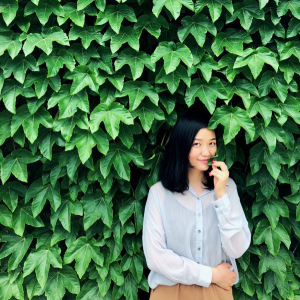 Chenyu Zheng is a best-selling author, lifestyle trailblazer, and visual artist from China. She regularly shares insights about China's consumer trends, internet landscape, and sharing economy around the world. She has been a guest lecturer at Tencent, Alibaba, Baidu, and a speaker at Airbnb Open. Zheng graduated from Princeton University with a B.A. in Economics, and studied abroad at Oxford University. Professionally, she has been a tech marketer and culture bridge who brought US companies to China, including Whisper and Uber. Additionally, she writes for leading tech and lifestyle publications and media outlets in China. Her lifestyle experiment to live in local people's homes for 606 days has instilled courage and inspired a new way to travel for emerging Chinese travelers.
Event Schedule
Day 1 (19 May):
Arrival and registration from 5pm
6-9pm: Cocktail reception, with finger foods, networking, and entertainment. At 7pm, we will hold a fireside chat with the new Chinese international travelers – this is a chance to meet independent Chinese travelers, learn about their perspectives on tourism, and ask questions.
Day 2 (20 May):
9:00-9:40 Opening speeches from George Cao, Roy Graff, and Bo Wu, Regional Director for China at supporting organization PATA
9:40-9:50: Film – The China Tourism Miracle
9:50-10:20: How the internet has changed travel: Bryan Xiao, Qyer
10:20-10:35 Coffee/tea break
10:35-11:10: How did we get here? A review of the last 20 years in outbound travel. Panel and Q&A with Prof. Dr. Wolfgang Arlt (COTRI), George Cao, Roy Graff, and Bryan Xiao (Moderator: Sienna Parulis-Cook)
11:10-11:40: Seize The Chinese Outbound Market With Tencent Smart Travel Solution: Silvia Zeng, Tencent
11:40-12:10: Using Weibo to inspire and influence Chinese travelers: Chris Li, Sina Weibo/Sina Travel
Lunch
14:00-14:30: The next generation of Chinese family travel: Ge Mu, Caissa Travel
14:30-15:00: The independent traveler on the road: Dannie Wu, Zuzuche
15:00-15:30: The Chinese millennial traveler. Panel and Q&A with Chris Li, Dannie Wu, and Chenyu Zheng
15:30-16:00 Coffee/tea break
16:00-16:30: Adventure travel and new destinations: Sylvie Chen
16:30-17:00 Crystal Ball: What's next for Chinese travel and travel tech? Panel discussion and Q&A with Prof. Dr. Wolfgang Arlt, Roy Graff, and Chris Li
17:00-18:00: Individual clinics/networking
18:30: Dinner
Day 3 (21 May):
Morning site visits to:
Qyer – One of China's leading travel review websites, founded in 2004. Qyer is host to listings, reviews, travel diaries, and Q&A forum, and also offers OTA services.
Caissa – This major Chinese travel agency helps Chinese tourists to visit the world. They are particularly in-tune with niche travel trends and the booming family travel market.
Optional add-ons: Train SHA-PEK (17 May); Tours to the Great Wall at Mutianyu and Beijing's hutongs (18 May) and Beijing's historic Gulou and Shichahai (21 May)
Supporting Organizations
China: The Future of Travel is supported by a number of leading international travel organizations, and members of these organizations can also receive a discounted rate for attending the summit.
ETOA – The European tourism association. As part of our partnership, ETOA and Dragon Trail have teamed up to offer an event package that includes attendance at China – The Future of Travel, as well as ETOA's B2B workshop China European Marketplace on 14th May 2019 in Shanghai. Delegates purchasing the event package can save over EUR 400. For more information, please contact communications@dragontrail.com
NTA – The National Tour Association (NTA), the leading business association for professionals serving customers traveling to, from and within North America. NTA members can click here for our anniversary event information on the NTA website.
PATA – The Pacific Asian Travel Association, a membership association which works to promote the responsible development of travel and tourism in the Asia Pacific region. PATA members can click here for our anniversary event information on the PATA website.
WTCF – The World Tourism Cities Federation, founded in Beijing in 2012, is the world's first international tourism organization focusing on cities. The Federation's recently published Market Research Report on Chinese Outbound Tourist (City) Consumption (2017-2018) is an invaluable, survey-based study of Chinese outbound tourism.