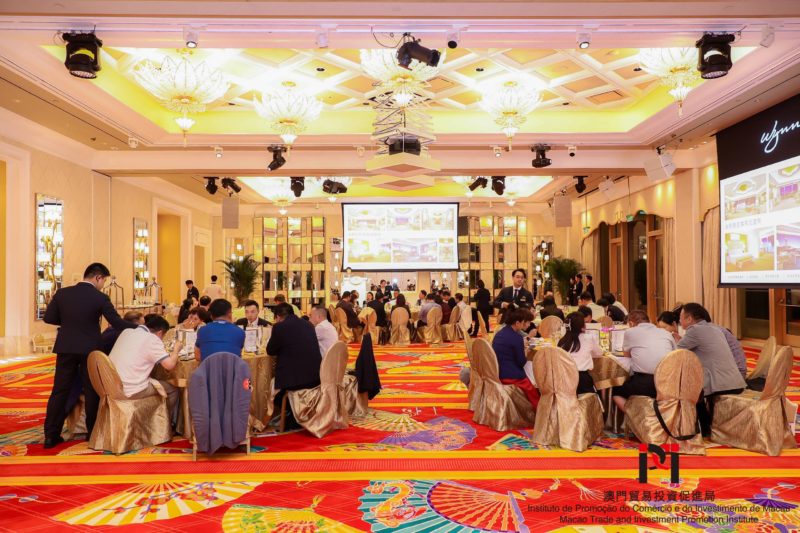 From 12-16 June 2023, Dragon Trail assisted the Macao Trade and Investment Promotion Institute to organize the "Opportunities and Development" hybrid conference and in-person FAM trip for MICE buyers from the Chinese mainland.
The event brought together a total of 23 Macau MICE companies with 168 Chinese and international MICE buyers, with more than 400 business meetings held. More than 600 viewers joined the live streamed conference session, while 40 buyers toured MICE venues, hotels, and tourism attractions in Macau.
Conference
Spanning 12-14 June, the "Opportunities and Development" conference on promotion, exchange, and cooperation on MICE was held as a hybrid event, live streamed through Dragon Trail's CTA Live WeChat webinar platform, and attracting more than 600 live viewers.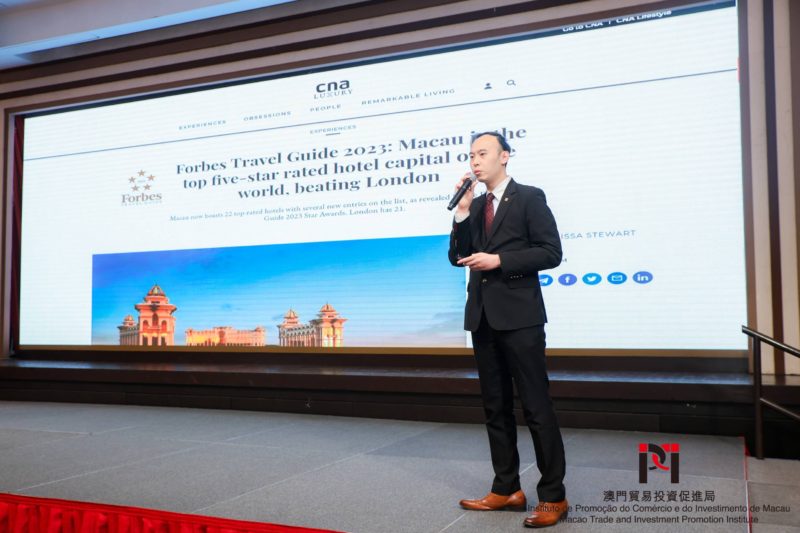 Dragon Trail broadcast the conference via live streaming to more than 600 viewers through our CTA Live platform
The conference also included a matchmaking and business meetings session, with mainland buyers and Macanese hotels, resorts, business associations, and other industry players. Dragon Trail organized the session, invited online and offline buyers, and built an online platform for pre-event match making. More than 400 business meetings were held in total, expanding business opportunities for cooperation and demonstrating the maturity of Macau's MICE services and facilities. Participants from Macau reported that they have already received inquiries and bookings for the coming year following the session.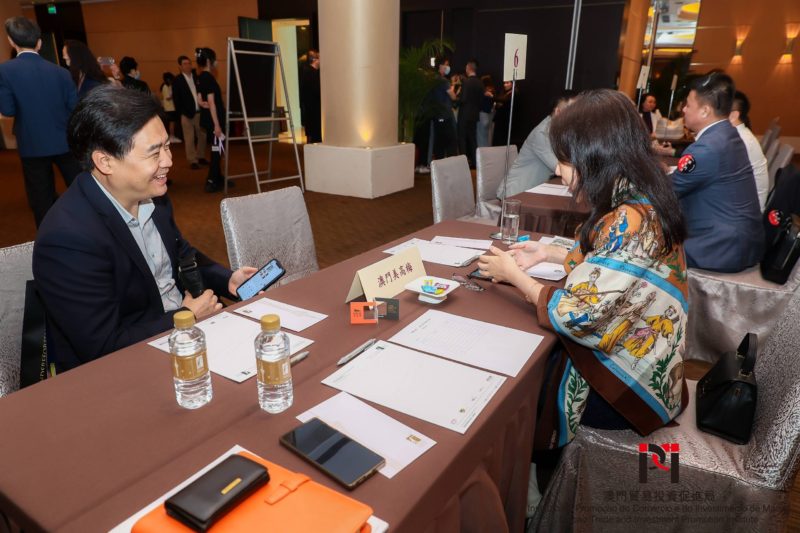 More than 400 meetings were held during the business matchmaking sessions
The event also received more than a dozen pieces of media coverage in three languages, including print and television.
FAM Trip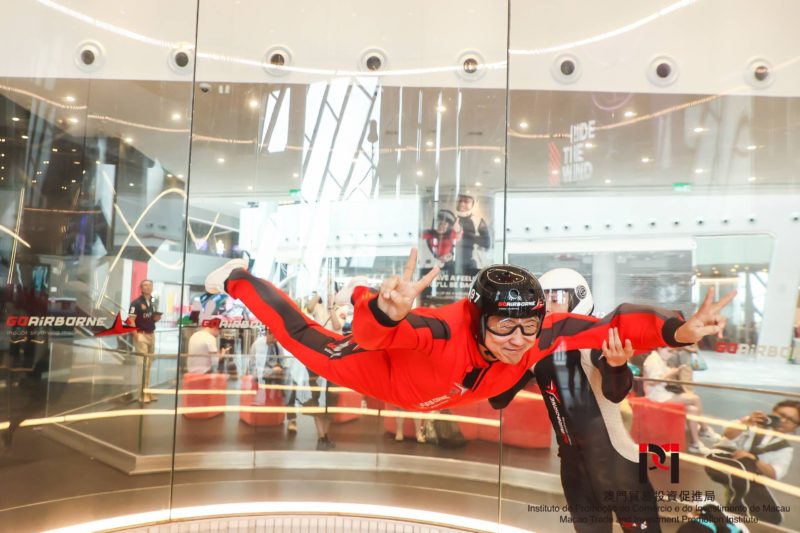 Visiting GoAirborne Indoor Skydiving Macau
Following the conference, we organized an in-person FAM trip from 14-16 June, with 40 mainland MICE buyers from well-known companies including CYTS and China National Pharmaceutical Group (Sinopharm). For three days, Dragon Trail accompanied the buyers around Macau, visiting MICE venues, hotels, and tourist attractions. The buyers got a chance to have a first-hand experience of Macau's advantages as a MICE destination, empowering them to organize and sell future trips.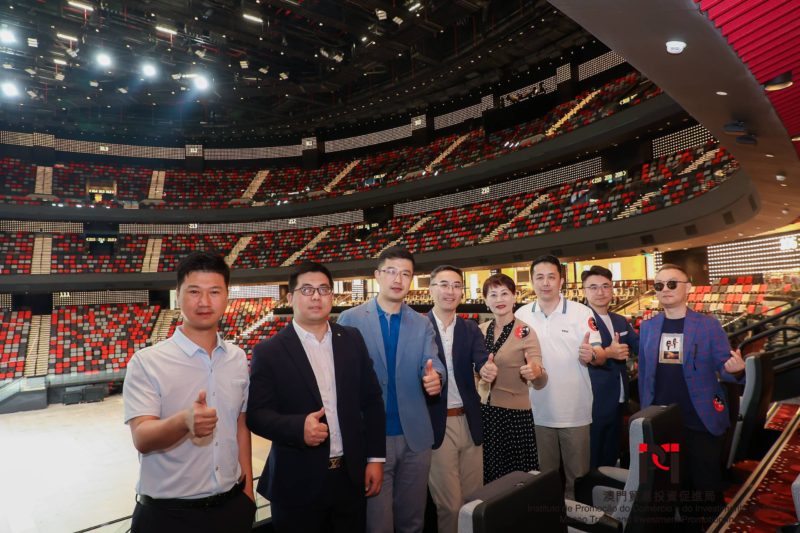 Visiting MICE facilities in Macau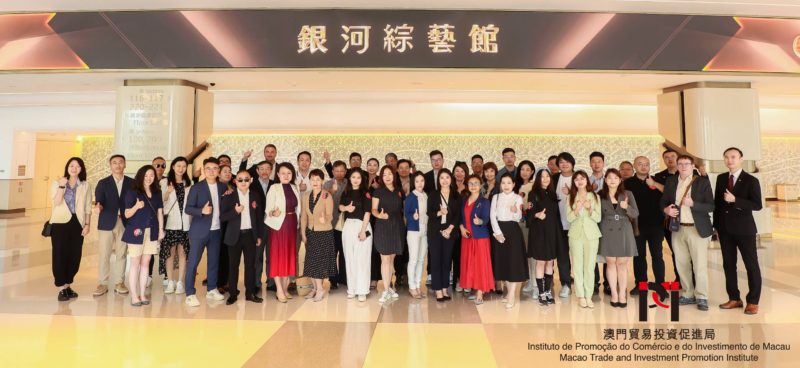 Dragon Trail brought 40 MICE buyers from mainland China to Macau, accompanying them on a three-day FAM tour
Let Dragon Trail coordinate your next FAM trip for the Chinese travel trade! We have the experience and tech resources to run FAM trips as in-person, hybrid, or even fully virtual events. Contact us at info@dragontrail.com to discuss how we can help.