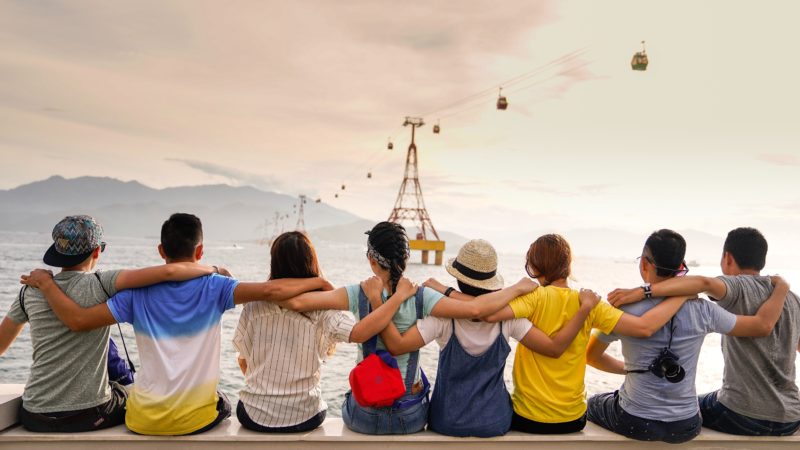 As pandemic-related travel restrictions ease globally and we start to prepare for China's international travel recovery, many brands are evaluating and adjusting their strategies for a new era. At Dragon Trail, we have also been looking at our own services to ensure we can deliver what our clients will need most. As part of this process, we've identified integrated marketing representation services as a key area that brings together our offerings, experience, and expertise.
When you're navigating new markets – whether in China or internationally – Dragon Trail is here to offer a helping hand through our full range of representation services. Make sense of where you're heading with our decades of experience across the industry, and tell your story through our connections with trade, media, influencers, and leading local consumer brands.
The selection of services can be customized for each client according to their needs and market experience. These offerings are ideal for destinations and attractions that are new to marketing in China, as well as those seeking to expand their brand awareness, strengthen trade partnerships, and motivate end consumers.
Trade Representation
We'll be by your side to help you build connections and do business with the Chinese travel trade, from traditional or virtual sales calls and FAM trips, to organizing online or offline events and recruiting your target buyers to attend. With our extensive network of trade partners, we've brought hundreds of top buyers and helped to set up thousands of B2B meetings, with events like the Philippines Department of Tourism virtual roadshow in 2020. During 2021's EUROPE Virtual Travel Trade Show in China, we provided live interpretation during business meetings, on top of buyer recruitment, the event's digital platform, media promotion and more.
We'll also keep you and your partners up to date with information-packed monthly market intelligence reports that include news, travel and digital trends, and the latest industry data. As an additional service, we can arrange bespoke webinars and training sessions. In 2021, we ran private webinars on behalf of and in partnership with Turisme Barcelona, PromPeru, Sernatur, the Brazilian Ministry of Tourism, and the Greek National Tourism Organization, as well as hybrid live streaming training for the Embassy of Canada to China. 
Public Relations
Our PR services include media audits, press conferences and press releases to international and Chinese markets, media pitches and interviews. Our recent work in these areas spans the globe, from the 2021 International Cultural and Creative Industry Development Forum in Huangshan, China, to the promotion of PromPeru's pavilion at the Expo 2020 Dubai.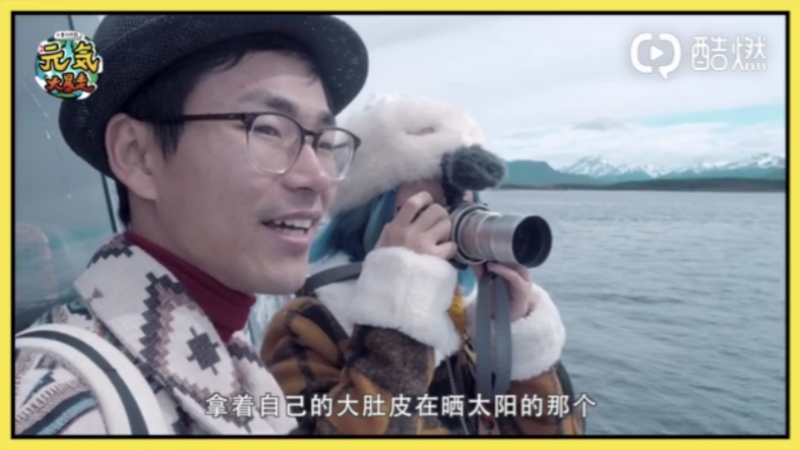 We also have extensive experience running KOL and media FAM trips, to destinations including Peru, Argentina (pictured, above), Jordan, Singapore, and across the US. Dragon Trail manages a marketplace of more than 400 travel and lifestyle KOLs in China, working with them to build awareness, create engaging content and drive their followers to buy your products. In addition to tourism promotion, we've also worked with KOLs and media to create buzz around consumer products such as Whitley Neill Gin and Peruvian superfoods.
As an extension of our KOL services, we can also arrange celebrity endorsements. Past experience includes working with Wang Leehom on behalf of Norwegian Cruise Line, creating a video series with Godfrey Gao for Destination Canada, and a long-term partnership with rapper J-Fever to promote Peru through video campaigns, social media, music, and live streaming appearances.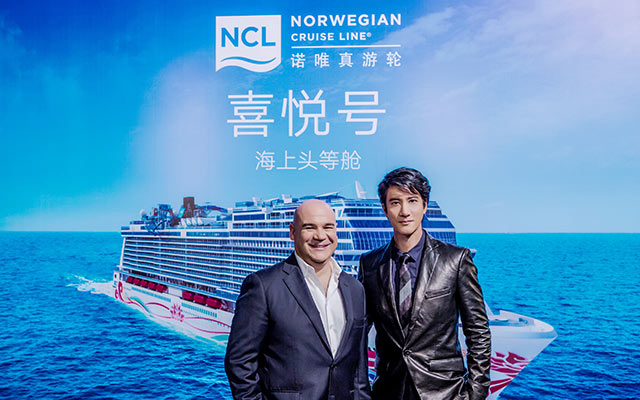 Our branding and positioning services have helped clients such as the Los Angeles Tourism and Convention Bureau to tell their stories to a Chinese audience. Meanwhile, you can count on our crisis management if the going gets tough. In addition to advice on communications for multiple industry sectors from the very beginning of the COVID-19 crisis, we have also provided intelligence and strategic direction on issues ranging from terrorism and other safety crises, to political tensions and their potential impact on tourism.
Marketing & Communications
We can help you to identify and develop campaigns with top lifestyle brands, as well as travel trade partnerships, to reach more Chinese travelers and shape consumer perceptions. Past work includes a co-marketing campaign between Chile and Polaroid (pictured, below), another between Hainan Airlines and Las Vegas, and numerous partnerships with leading travel brands like Ctrip, Fliggy, and Caissa.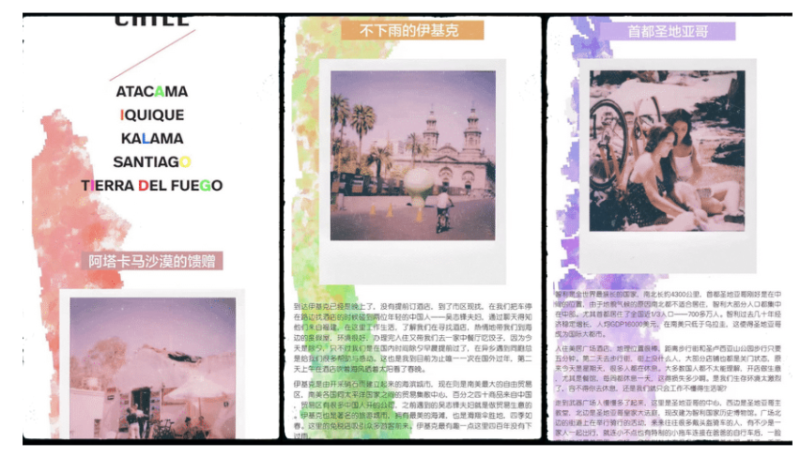 Whether you're just starting out or want to improve your performance, we offer consulting services and strategy development to ensure your social media and web content gets maximum results. One standout example here is the Edinburgh Tourism Action Group, which worked with Dragon Trail between 2018 and 2020 to audit their Chinese social media performance, identify and strengthen brand image, conduct social listening, and provide competitor analysis. Additionally, our bespoke surveys and customized research have been used by Turespaña, the Singapore Tourism Board and others to guide consumer marketing efforts.
Digital Marketing
We have many years of experience with WeChat and Weibo, as well as newer social media platforms in the travel and lifestyle space such as Xiaohongshu, Douyin, and TikTok. Our services cover social media strategy, content creation, fan engagement and campaign activations.
We develop localized Chinese websites and WeChat Mini-Programs with navigation and content specifically designed to meet Chinese consumer needs and preferences. Our product team can also help you to develop and localize booking engines, loyalty schemes and payments to complete your strategy from branding through to e-commerce.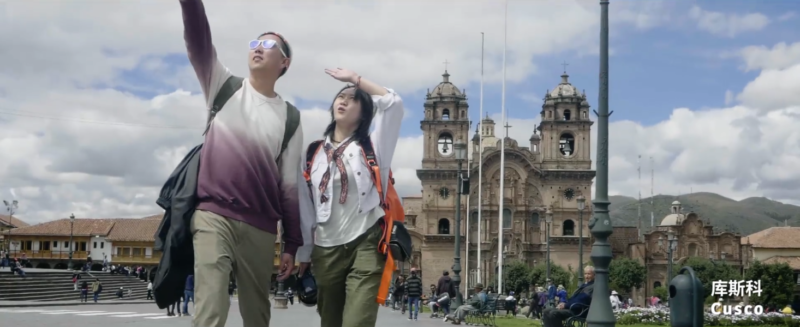 Our award-winning in-house video team can help you conceive, shoot and produce original video content and roll out your video campaign on social and video platforms. If shooting new content is not possible, our team can help localize and remix your existing video assets for a Chinese audience. In addition to short- and long-form video assets aimed at the consumer market, our video team can also assist with the organization of live streaming on China's leading video platforms such as WeChat Channels, and produce virtual FAM trips with a mix of live and edited video content.
Contact Dragon Trail today to learn more about how our integrated marketing representation services can help you reach your sales and marketing goals.